Other recipients include Lenny Abrahamson, Tomm Moore and Jim Sheridan.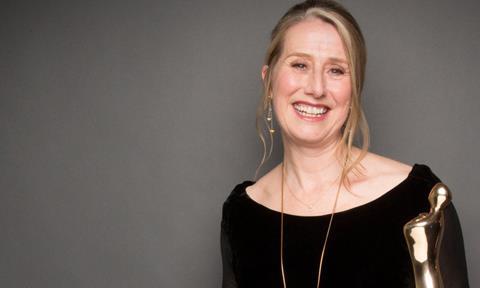 A forthcoming film from BAFTA winner Neasa Hardiman and upcoming projects from Oscar nominees Lenny Abrahamson, Tomm Moore and Jim Sheridan are among those being supported by the Irish Film Board in its latest round of funding decisions.
Levels of production funding have significantly increased this quarter, indicating that the Irish film industry is gearing up for a buoyant production period.
Hardiman, a co-BAFTA winner this year for her work on Happy Valley, has written and will direct Sea Fever, described as "a very smart monster movie" by production company Fantastic Films.
€700,000 in IFB production funding was awarded to the film, which centres on a female protagonist, a gifted marine biology student who, along with her crew, encounter a large and dangerous mysterious sea creature. Epic is handling international sales.
Fantastic Films were also awarded €750,000 in production funding for Vivarium, a sci-fi thriller directed by Lorcan Finnegan (Without Name). Mackenzie Davis (Blade Runner 2049) is attached to star in the film, which tells the story of a couple desperate to get on the property ladder. They follow an estate agent to an out-of-town housing estate and find themselves unable to get out. XYZ is handling sales.
Other projects in receipt of IFB funding in its latest quarterly report include H-Block (€700,000), the forthcoming political drama written and directed by Jim Sheridan (In America). It will dramatise the story of Maze Prison escapes involving IRA detainees in 1983.
Dark Lies The Island, scripted by Kevin Barry based on characters from his own collection of short stories and with Ian Fitzgibbon attached to direct for Grand Pictures, was granted €700,000.
Wolfwalkers, the latest animated project from award-winning animation studio Cartoon Saloon, received €750,000 in production funding. Tomm Moore (Song Of The Sea) will direct the film, which tells the story of a young female apprentice wolf hunter.
Other projects in receipt of funding in a busy quarterly announcement include Metal Heart (€600,000), the debut feature from actor Hugh O'Connor from a script by Paul Murray for Treasure Entertainment, and The Hole In The Ground (€600,000), Lee Cronin's horror thriller for SP Films starring Seana Kerslake (A Date For Mad Mary).
Warrior Films' Dublin Old School (€600,000), directed by David Tynan, is set over a drug-fuelled lost weekend in Dublin for DJ Jason (Emmet Kirwan) as he reconnects with his estranged homeless brother (Ian Lloyd Anderson). Both actors are reprising their award-winning stage roles.
Other projects to get the backing of the IFB include Samson Films' Rose Plays Julie (€650,000), Wide Eye Films' Don't Let Go (€600,000), and Blue Ink Films' Damo & Ivor: The Movie (€550,000), which sees the popular comedy characters migrate from the small to the big screen.
Phyllida Lloyd's Owned, Ruth Meehan's Dead Happy, Kieron J Walsh's The Domestique and George Kane's Send In The Clowns were all given provisional offers of commitment.
In documentary production funding, recipients included Aisling Walsh's Windmill Lane: A Feature Documentary (€100,000) and a new documentary on singer PJ Harvey, Staring Through The Glass (€75,000), directed by Seamus Murphy.
In animation funding, Wiggleywoo's The Day Henry Met 3, written and directed by Gary Gill, was in receipt of €130,000, while Brown Bag Films' Angela's Christmas was awarded €100,000.
In development funding, Element Pictures' The Grand Escape was granted €50,000 from the IFB. Lenny Abrahamson is directing from a screenplay by Neal Bascomb, on whose book the film is based. It tells the true story of a mass prison escape in Germany during World War I.