Actor suffers serious injuries in head-on collision.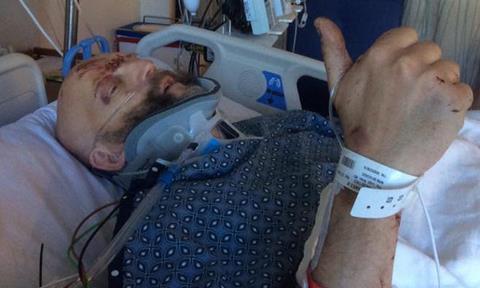 British actor, writer and stand-up comedian Jim Tavaré is in intensive car after he suffered a broken neck and punctured lung in a car crash.
54-year-old Tavaré played Tom the Innkeeper in Harry Potter And The Prisoner of Azkaban and also co-wrote and starred in the Bafta-winning ITV series The Sketch Show.
His wife Laura posted a photo of him in hospital on Facebook, writing: "This is Laura here. Now that his family have been informed, Jim has asked me to let you all know that he was involved in a serious car accident yesterday, a head-on collision.
"He's currently in ICU intensive care. He has 15 broken ribs, fractures in both breastbones, a punctured lung, multiple breaks in his right leg, and a broken neck.
"He's had 2 blood transfusions so far and is about to go in for his first surgery.
"This is for real, not a movie role. Please hold some good thoughts for him as he fights his way out of this."
Tavaré also appeared in Chuck, Californication and Pudsey The Dog: The Movie.