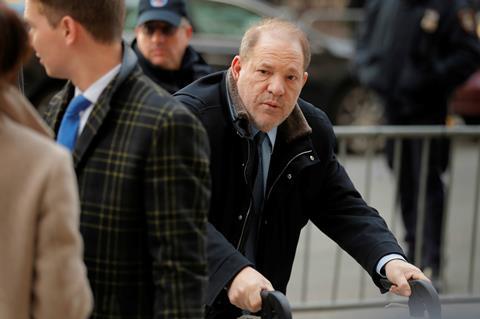 Harvey Weinstein's Los Angeles extradition hearing has been pushed back to April 30.
Lawyers for the disgraced former Hollywood mogul, currently serving a 23-year sentence at a New York state prison for third degree rape and first degree sexual assault, objected to paperwork related to the extradition.
Los Angeles prosecutors filed a sealed indictment similar to the 11 previously reported counts in order to expedite the process and avoid a preliminary hearing.
Weinstein, 69, is charged with four counts of forcible rape, four of forcible oral copulation, two of sexual battery by restraint, and one count of sexual penetration by use of force.
Weinstein appeared via video link and has denied all charges against him.