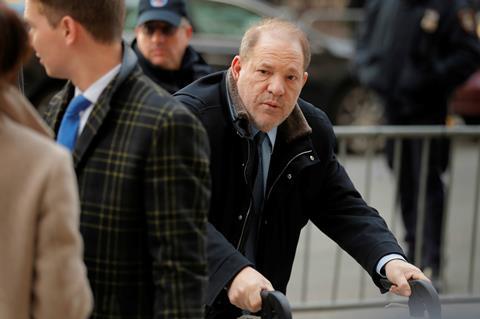 Convicted rapist Harvey Weinstein has entered a not guilty plea in a Los Angeles courtroom to 11 counts of sexual assault including four counts of rape.
The disgraced former Hollywood mogul was flown to California on Tuesday from prison in New York state, where he is currently serving a 23-year sentence for third degree rape and first degree sexual assault.
According to reports, Weinstein, 69, arrived in court in a wheelchair, wearing a brown prison jumpsuit and mask.
His defence team had delayed extradition until a judge determined in June he must travel to Los Angeles to face charges. No trial date had been set at time of writing.