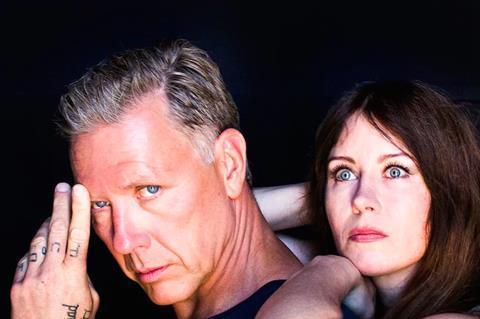 Haugesund's New Nordic Films Market has confirmed the 24 completed films that will screen during the event, as well as the 16 works in progress projects that will be presented.
"We are proud to present a programme that reflects high quality, with a strong and exciting line up from new and emerging talents," said Gyda Myklebust, programme director for New Nordic Films.
Completed films screening in the market include Anna Odell's hotly anticipated X&Y; the second of three Utoya-related films this year, Carl Javer's Reconstructing Utoya (following Erik Poppe's Berlin premiere U - July 22, and Paul Greengrass' upcoming Venice premiere 22 July); Ari Alexander Ergis Magnússon's Icelandic drug smuggling drama Mihkel; Bille August's period drama A Fortunate Man; Mats Grorud's animation The Tower; Juha Lehtola's Finnish dark comedy The Human Part; and Cannes hits including Border and Woman At War.
Works in progess – full list below – will include Season, the debut feature from John Skoog, being produced by Erik Hemmendorff of Plattform Producktion (whose credits include The Square); Kasper Torsting's In Love & War, a Danish drama set in the First World War and Martin Lund's Psychobitch, about two classmates in a turbulent relationship.
Haugesund New Nordic Films Works In Progress 2018
* denotes the project is eligible for the Eurimages Lab Project Award, which "rewards innovative and untraditional filmmaking" with a prize worth Euros 50,000.
Aurora, dir Miia Tervo Dionysos Film (Fin)
Burning Man, dir Itonje Guttormsen, prods Mer Film/Andropia (Nor)*
Diva of Finland, dir Maria K. Mononen, prod Silva Mysterium (Fin)
In Love & War (I krig & kærlighed), dir Kasper Torsting, prods Fridthjof Film/Film United/Letterbox/Nordfilm/Tamtam Film (Den)
It Hatched, dir Elvar Gunarsson, prods Rammara/Hero Productions (Ice)*
Let's Do Some Living in the Afterlife, dir Giovanni Bucchieri, prod French Quarter Film (Swe)*
The Longest Day (Den längsta dagen) by Jonas Selberg Augustsén, prods Art & Bob Film & Drama/Empire Pictures (Swe)*
Lucky One, dir Mia Engberg, prods Story/Mechanix Film/Helsinki-filmi/Film i Väst (Swe) *
Out of Tune (De frivillige), dir Frederikke Aspöck, prod SF Studios (Den)
Psychobitch, dir Martin Lund, prods Ape&Bjørn/Profile Pictures (Nor)
Queen of Hearts (Dronningen), dir May el-Toukhy, prod Nordisk Film Production (Den)
Season (Säsong), dir John Skoog, prod Plattform Produktion (Swe)*
Sons of Denmark (Danmarks sønner), dir Ulaa Salim, prod Hyæne Film (Den)
We Are Here Now (Vi er her nå), dir Mariken Halle, prods Alternativet Produksjon (Nor)*
As previously reported, Haugesund also hosts pitches for Scandinavian debuts as well as presenting 19 films in its co-production and finance market. Some highlights in the co-production projects include Aurora from Brazil's Karim Ainouz; The Charmer director Milad Alami's new film The Opponent, and Icelandic director Nanna Kristin Magnusdottir's debut feature Abbababb!.