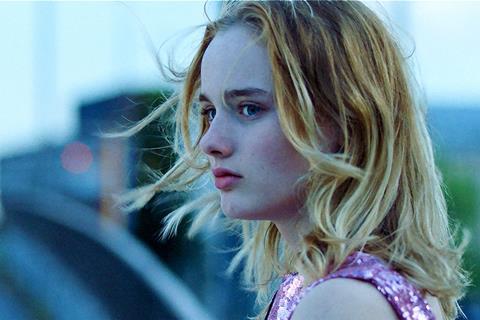 Haugesund's industry programme New Nordic Films will kick off with a screening of Camilla Strøm Henriksen's Norwegian family drama Phoenix (Foniks), which was pitched as a work in progress at the event last year.
Gudny Hummelvoll produces for Hummelfilm, with a cast that features Ylva Bjørkaas Thedin, Casper Falck-Løvås, Maria Bonnevie and Sverrir Gudnason (Borg vs McEnroe).
New Nordic Films has also today confirmed the projects for Scandinavian Debut Pitch:
A Foot In The Grave (En amputasjon), dir Simon Tillaas (Nor)
Daddy's Girl, dir Julia Lindström (Nor)
Fires (Bränder), dir Jerry Carlsson (Swe)
Only The Dead (Kun de døde), dir Jacob Thomas Pilgaard (Den)
Scenes From A Dying Town (Kohtauksia kuolevasta kaupungista), dir Kaisa El Ramly (Fin)
The Beekeeper (Biodlaren), dir Marcus Carlsson (Swe)
The Referee (Fotbolddommeren), dir Jesper Quistgaard (Den)
Wake Up, dir Kenneth Karlstad (Nor)
What Do We Do About Anton? (Brúðarvalsur), dir Andrias Høgenni (Faroe Islands-Den)
Where The Waves Take Us (Dit vågorna tar oss), dir Frida Barkfors & Lasse Barkfors (Swe)
Wolf, Wolf (Ulv, ulv), dir Jon Vatne (Nor)
In addition the market has confirmed 19 projects for the Nordic Co-production and Finance Market:
Abbababb! (The Icelandic Film Company, Ice)
The Art of Falling (Motlys, Nor)
Aurora (Muiraquitã Films, Bra)
Bonsai Kitten (Fasad, Swe)
Candy Boy (Tamtam Film, Ger)
Dolly for President (Tangy, Swe)
Free (Filmbin, Nor)
The Great Bear (Making Movies, Fin)
Lily (Fenrir Film, Ice)
Margaret – Queen of the North (Letterbox/Nordfilm, Ger)
One-Off Incident (x10) (Tuffi Films, Fin)
The Opponent (Tangy, Swe)
The Penultimate (Tambo Film, Den)
The Postman (Rohfilm Factory, Ger)
Quake (Ursus Parvus, Ice)
Sagres ([sic] film, Swe)
Sihja (Tuffi Films, Fin)
The Twin (Don Films, Fin)
Tiger Martindale's Survival Experts (Baltic Pine Films, Lat)
The Nordic Script Pitch, for screenwriters to pitch their scripts seeking producers and/or directors, will include five projects. They are:
Ingeborg Eliassen's Fur and Fear (Ingenting å være redd for) (Nor)
Tyrfingur Tyrfingsson's Karen´s Dad (Pabbi Karenar) (Ice)
Daniela Hakulinen's Kilpisjärvi 278 km (Kilpisjärvi 278 km) (Fin)
Sara M. Oskal's The Flame Keepers (De som vokter ilden) (Nor)
Ásthildur Kjartansdóttir's Vergo (Ice)
New Nordic Films is yet to announce this year's Work In Progress screenings, the major industry highlight of the annual market.
The Norwegian International Film Festival Haugesund will run Aug 18-24, kicking off with disaster epic The Quake and closing with As I Fall by Magnus Meyer Arnesen. Another hot Norwegian debut set for the festival is Tuva Nuvotny's debut feature Blind Spot.
The industry section, New Nordic Films, will run Aug 21-24. Other industry activities include Books At Haugesund, welcoming a German delegation, and the unveiling of the Nordic Council Film Prize nominees.