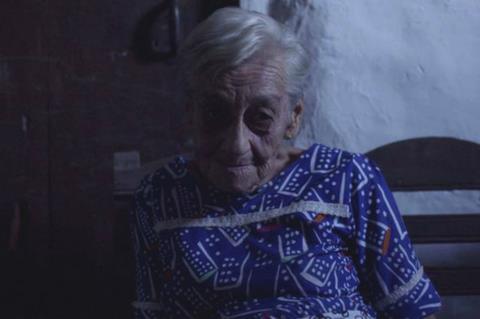 The Europe-Latin America Co-Production Forum (September 23-26), hosted by San Sebastian Film Festival, has selected 17 projects for its seventh edition.
Sixteen projects from eleven countries will compete for four awards, including the best project award which comes with a €10,000 prize for the majority producer.
Lony Welter's La Lluvia, the film selected at Ibermedia's Workshop to Develop Film Projects from Central America and the Caribbean, will also participate out of competition in the forum.
Countries with projects in the selection include Argentina, Brazil, Chile, France, Italy and Spain.
Amongst the projects is La Llorona from Jayro Bustamante, whose Ixcanul won the Alfred Bauer award at Berlin Film Festival in 2015; and The Veil from Stefano Pasetto, whose first two films Tartarughe Sul Dorso and The Call premiered at Venice and Toronto respectively.
This year's edition of the forum received 223 submissions, a 34% increase on last year's 165.
Previous Forum projects to have screened in international festivals include Martín Rodríguez Redondo's Marilyn and Sebastián Schjaer's The Omission, both of which played in Panorama at this year's Berlinale; and Agustín Toscano's The Snatch Thief, which premiered in Directors' Fortnight at Cannes.
The Forum has the backing of the Creative Europe MEDIA programme and Basque Government Department of Development and Infrastructures. Events include a pitching session to industry figures on the first day, followed by three days of one-to-one meetings.
Selected projects
Ane & Peio, Maitasun Istorio Bat Piper Artean (Ane & Peio, A Paprika Love Story) – dir. - Lara Izagirre (Sp, Fr)
Production: Gariza Films
Democracia (Democracy) - Tata Amaral (Braz)
Production: Tangerina Entretenimento, Ltda.
Diário De Viagem (Butterfly Diaries) - Paula Un Mi Kim (Braz)
Production: Dezenove Som E Imagens
Dúo - Meritxell Colell (Sp, Arg, Fr, Chile)
Production: Polar Star Films
El Velo (The Veil) - Stefano Pasetto (Bel, Arg, It)
Production: Eklektik Productions
Hermano Peligro - Pablo Fendrik (Arg)
Production: Rei Cine, Srl.
La Felicidad (Happiness) - Pepa San Martín (Chile)
Production: Manufactura De Películas
La Llorona - Jayro Bustamante (Guat)
Production: La Casa De Producción
La Noche Más Larga (The Longest Night) - Moroco Alfredo Colman (Arg)
Production: Más Allá Productora
Las Mil Y Una - Clarisa Navas (Arg)
Production: Varsovia Films
Libertad - Clara Roquet (Sp, Den)
Production: Avalon Pc, Lastor Media
Los Extraños De La Montaña Helada (The Strangers Of The Cold Mountain) - Albertina Carri (Arg)
Production: El Borde
Marea (Tide) - Emiliano Torres (Arg)
Production: Gaman Cine, Srl.
Querida Vera - José Luis Torres Leiva (Chile)
Production: Globo Rojo Producciones
The Jungle - Matthias Huser (Switz)
Production: 8horses
Un Nuevo Amanecer (A New Dawn) - Priscila Padilla (Col)
Production: Doce Lunas Producciones
Out of competition
La Lluvia (The Rain) – Lony Welter (Col, Mex)
Production: Romeo: Laboratorio Más Películas