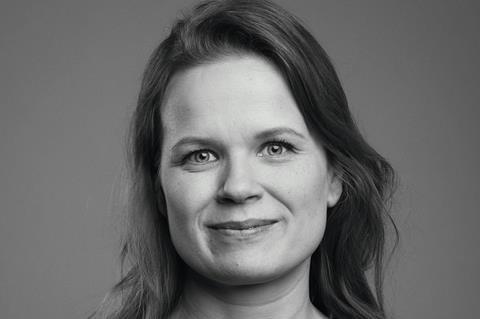 Haugesund's New Nordic Films market has unveiled the works in progress presentations for its 2022 edition, running August 23-26.
The line-up includes new films from the likes of Pathfinder director Nils Gaup's new drama The Riot (Sulis), sold by REinvent and set against a workers revolt in 1907 Lapland; The Worst Person In The World producer Thomas Robsahm, who presents Aurora Gossé's Norwegian youth film Dancing Queen, sold by Level K; and Berlinale prize-winning director Selma Vilhunen's new Finnish production, polyamory drama Four Little Adults.
Scroll down for full list
Industry screenings will include Cannes selections such as Triangle Of Sadness, Boy From Heaven, Sick of Myself and The Woodcutter Story as well as new titles to preview including Bjorn Runge's Burn All My Letters, Mika Kaurismäki's The Grump: In Search For An Escort; Saara Saarela's Memory of Water, and Erika Calmeyer's Storm.
The Nordic Co-Production Market includes Aaron Brookner's UK thriller A Gift To My Mother; the Stone Age-set thriller Stranger, the fiction feature debut from Mads Hedegaard, who previously directed documentary Cannon Arm And The Arcade Quest; and Uncle Egg-Searching For a Dad, a coming-of-age drama from Norway's Torfinn Iversen who was Oscar shortlisted for his short The Kicksled Choir.
Talks will include 'Nourishing New Voices Without Killing Their Vibe' and 'How Industry Can Win Audiences Off The Sofa And Back To Cinema (With Europa Distribution)'.
New Nordic Films is the industry programme of the Norwegian International Film Festival in Haugesund, which is this year celebrating its 50th anniversary and will welcome guests including Liv Ullmann, Jean-Jacques Annaud and Erik Poppe. The festival kicks off August 21 with Gunnar Vikene's epic War Sailor.
The Haugesund works in progress selections for 2022 are:
Blomster, dir Neil Widgart, prod Malin Hüber (Swe)
Dancing Queen, dir Aurora Gossé, prod Thomas Robsahm (Nor)
Feed, dir Johannes Persson, prods Paolo Vacirca, Alexander Eriksson (Swe)
Forever, dir Anders Hazelius, prods Stefan H Lindén, Erik Lundqvist (Swe)
Four Little Adults, dir Selma Vilhunen, prod Venla Hellstedt, Elli Toivoniemi (Fin)
A Happy Day, dir/prod Hisham Zaman, prod Renée Mlodyszewski (Nor/Den)
Leave, dir Alex Herron, prods David Spilde, Ilanka Pinker, Tommy Wirkola – TBC
The Liberation, dir Anders Walter, prods Miriam Nørgaard, Mette Høst Hansen, Tomas Radoor (Den)
Listen Up!, dir Kaveh Tehrani, prods Ingvil Berger, Yngve Sæther (Nor)
Longing for Today, dir Knut Erik Jensen, prod Aleksander Olai Korsnes (Nor)
My Brother Ted, dirs Anna Widerberg and Fredrik Ydhag, prod Håkan Hammaren (Swe)
Oxygen Station, dir Ivan Tymchenko, prods Svitlana Solovyova, Havard Wettland Gosse, Alzbeta Janackova (Ukr-Nor-Cz)
The Player, dir Teemu Nikki, prod Jani Pösö (Fin-It)
The Riot (Sulis), dir Nils Gaup, prods Tom Vidar Karlsen, Trond Eliassen (Nor-Swe)
There's No Place Like Home, dir Puk Grasten, prods Regner Grasten, Tove Grasten (Den)
Thiiird, dir Karim Kassem, prods Karim Kassem, johan Matton (Leb-Swe)
UFO Sweden, dir/prod Crazy Pictures (collective)
Unmoored, dir Caroline Ingvarsson, prods Naomi Despres, Michèle Marshall, Mariusz Włodarski (UK)