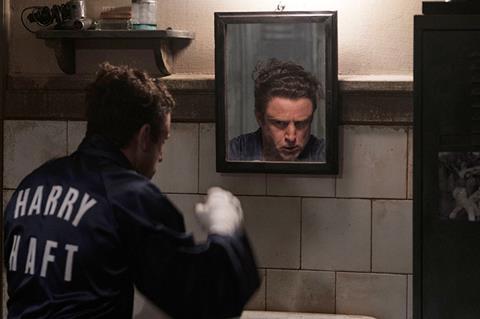 In the first significant deal for a film that premiered in Toronto that comes two weeks after the festival ended HBO Films has acquired North American rights from WME Independent to potential awards season prospect The Survivor.

At time of writing details relating to a potential awards-qualifying theatrical release were unavailable. The film directed by Barry Levinson and starring Ben Foster hails from New Mandate Films and Bron Studios in association with Baltimore Pictures, Endeavor Content, USC Shoah Foundation and Creative Wealth Media.
Based on the book 'Harry Haft: Survivor Of Auschwitz, Challenger Of Rocky Marciano' by Alan Haft, the film follows Haft as he is forced to fight more than 70 deadly bare-knuckle bouts against fellow concentration camp inmates and moves to New York after the war where he tries to find his lost love.
The deal reunites Levinson with HBO following their collaborations on Paterno, You Don't Know Jack and The Wizard Of Lies.
Starring alongside Foster (Leave No Trace, The Messenger, Hell Or High Water) are Vicky Krieps, Billy Magnussen, Peter Sarsgaard, Saro Emirze, Dar Zuzovsky, Danny DeVito and John Leguizamo.
New Mandate Films' Matti Leshem, Bron Studios' Aaron L. Gilbert, Baltimore Pictures' Jason Sosnoff and Levinson and Scott Pardo produced, and executive producers are Joel Greenberg, Foster, Devito, Brenda Gilbert, Steven Thibault, Ashley Levinson, Anjay Nagpal, Ron McLeod, Jason Cloth and Richard McConnell.
The film's production was aided by a team at USC Shoah Foundation, who provided detailed historical consulting in addition to access to a testimony of Haft, filmed in 2007 and preserved within USC Shoah Foundation's Visual History Archive. Haft died in 2007.
Toronto International Film Festival ran from September 9-18.