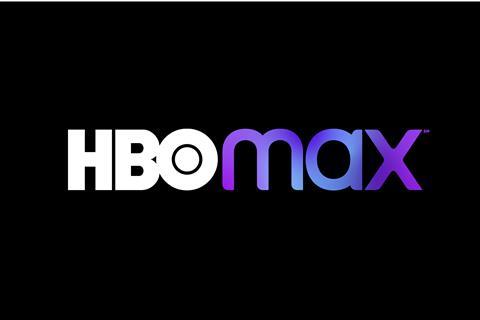 HBO Max has announced that Warner Bros films will be available on its new European services just 45 days after their theatrical release.
WarnerMedia's burgeoning streaming platform unveiled the release strategy at a virtual event on Tuesday (Oct 5) marking its launch in its first six European territories of Sweden, Denmark, Norway, Finland, Spain and Andorra on October 26.
"I have another amazing piece of news to drop. For the first time, in the Nordics at launch, and next year in Spain, Portugal and central and eastern Europe, HBO Max will make Warner Bros films available on the platform just 45 days after their theatrical release," said HBO Max Emea General manager Christina Sulelbakk
The second round of central and Eastern European territories – comprising Bosnia and Herzegovina, Bulgaria, Croatia, Czech Republic, Hungary, Moldova, Montenegro, North Macedonia, Poland, Portugal, Romania, Serbia, Slovakia and Slovenia – will go live in 2022.
The first raft of launch territories is already home to existing HBO services.
Johannes Larcher, head of HBO Max International, announced on Tuesday that another seven countries, where the platform does not currently have a presence, would also come online in 2022. They comprise Netherlands, Turkey, Greece, Iceland, Estonia, Latvia, and Lithuania.
This will make HBO Max available in 27 territories across the region. There was no news on plans for the key territories of the UK, France and Germany. There could be opposition in all three territories around the plans for a 45-day theatrical window for Warner Bros films.
Aside from Warner Bros films, other brands coming together under the burgeoning platform include HBO, DC, Cartoon Network and Max Originals.
The launch event teased upcoming shows Game of Thrones prequel House of the Dragon, season three of Succession, Peacemaker and also Sex and also included a message Sarah Jessica Parker from the set of Sex And The City sequel And Just Like That…
Upcoming European originals include Kamikaze (Denmark), Todo lo Otro (Spain), Venga Juan (Spain), Garcia! (Spain), Beforeigners Season 2 (Norway), Ruxx (Romania), The Informant (Hungary), The Thaw (Poland) and Still Here (Poland).
The platform also revealed details of its new pricing structure.
In Finland, Spain Sweden and Norway, it will cost $10 a month, against $12 for the current HBO package, or $81 a year. In Denmark, it is priced slightly higher at $12 and $93 a year.
At launch there will be a special deal offering a year's subscription for the price of eight months, effectively bringing the cost down by 30% to around $6.95 per month in most of the new territories