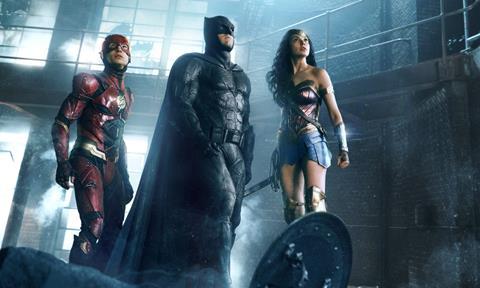 In a coup for the soon-to-launch HBO Max, the streaming service will release Zack Snyder's upcoming Justice League cut, several years after the director was forced to exit the project due to a family tragedy.
According to reports Snyder and his wife and producing partner Deborah are preparing to reconvene their original post-production crew and work on score and effects in a project that it is estimated will cost in the $20-30m range.
HBO Max, a Warner Bros stablemate under the WarnerMedia entertainment umbrella, launches on May 27 and is said to be lining up Justice League for 2021. It remained unclear what form the release will appear in although observers say multiple episodes is the likely way forward.
Snyder originally turned in a four-hour version of the tentpole and had been working in 2017 to trim it down to the two hours that Warner Bros executives favoured, when his daughter committed suicide.
After the Snyders departed the project, the studio brought in Joss Whedon and did substantial reshoots. The film was released in November of that year and earned $658m worldwide, however many fans were displeased and rallied behind a #ReleasetheSnyderCut movement that has drawn more than 100,000 signatories.
It appears Warner executives heard their cry. Snyder, who said he has never seen the theatrical version put out by the studio, announced the news on social media on Wednesday (May 20).
"I want to thank HBO Max and Warner Brothers for this brave gesture of supporting artists and allowing their true visions to be realised," he said in a statement. "Also a special thank you to all of those involved in the SnyderCut movement for making this a reality."
The film stars Ben Affleck, Gal Gadot, Jason Momoa, Henry Cavill Amy Adams, Ezra Miller, and Jeremy Irons.