Atlantic International Film Festival co-production market to run in September.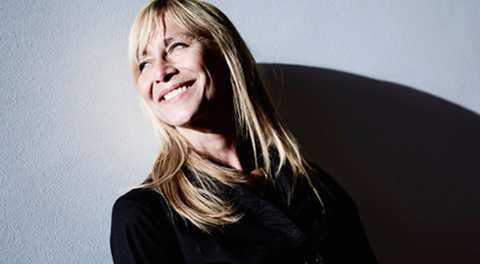 HBO Nordic commissioning editor and vice-president of original programming Hanne Palmquist will deliver the keynote address at the Strategic Partners co-production market in Halifax, Canada.
The upcoming 20th market supported by FIN takes place against the backdrop of the Atlantic International Film Festival and is scheduled to run from September 14-16.
This year's edition will focus on dramatic features and TV fiction, climaxing in a two-year spotlight on the Nordic region that has brought the likes of Only God Forgives producers Space Rocket Nation and M&M Productions, the company behind 2010 best live-action short film Oscar winner The New Tenants.
Palmquist's (pictured) speech will span the earliest days of Lars Von Trier's Danish powerhouse Zentropa to the need to champion emerging talent as she explores how a region establishes itself as a producer of globally renowned content.
"Global partnerships are increasingly important to ensure a high level of quality is delivered to a demanding and savvy audience," Palmquist, the former CEO of Nordisk Film & TV Fond, said. "I've been told first-hand that Strategic Partners brings an intimate, curated group of individuals together in a way that will allow me to have meaningful conversations. I'm really looking forward to experiencing the event."
Confirmed attendees include Gunpowder and Sky Distribution, Bankside Films, Odin's Eye Entertainment, Endemol Shine International, Vimeo, AMC/Sundance TV, Denmark's DR Drama, Finland's YLE, Corus Ent, Bell Media, APTN and CBC.
"The calibre of projects, delegates and speakers that attend Strategic Partners are uniquely curated," Strategic Partners program manager Laura Mackenzie said. "This, coupled with a programme designed to provide unparalleled access to co-production possibilities creates the perfect storm of creative discussion that results in the successes we see year after year."