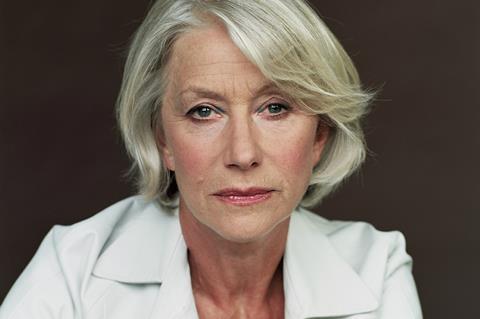 Helen Mirren has been named as the 57th recipient of the SAG Life Achievement Award and will collect the honour at the 28th Screen Actors Guild Awards in Santa Monica on February 27, 2022.
The award is presented annually to an actor who embodies the "finest ideals of the acting profession". Mirren is the most decorated SAG Life Achievement recipient with a total of 13 SAG Awards nominations and five SAG Awards Actor wins for The Queen, Elisabeth I, Phil Spector, and two for Gosford Park.
The acclaimed British actor won the Oscar for The Queen and the Emmy and Baftas for TV hit Prime Suspect is currently filming Golda in which she portrays plays former Israeli prime minister Golda Meir.
Her roles include The Cook, The Thief, His Wife And Her Lover, The Last Station, Calendar Girls, The Madness Of King George, The Long Good Friday, Excalibur, F9, Trumbo, The Tempest, and the Red franchise.
She most recently finished filming Warner Bros.' Shazam! Fury Of The Gods and will next be seen opposite Jim Broadbent in the late Roger Michell's The Duke, and Lionsgate's White Bird: A Wonder Story.
SAG-AFTRA president Fran Drescher hailed "a brilliant and luminous talent" who "set the bar very high for all actors and, in role after role, she exceeds even her own extraordinary performances".