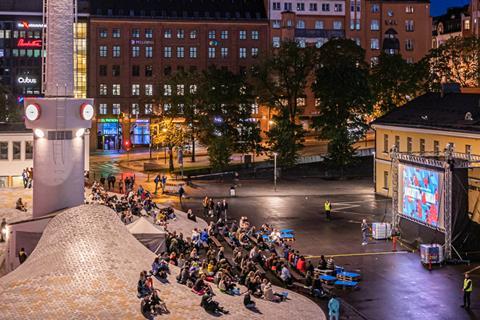 Finland's Helsinki International Film Festival (HIFF) has confirmed September 17-27 as dates for its 2020 edition, which it confirmed will take place as a physical event for both the festival and industry section.
The event is sticking with its original dates, with cinemas in Finland having been able to reopen since June 1. New safety guidelines will be introduced in the 11 cinemas used by the festival, which has a full title of HIFF – Love & Anarchy.Finnish Film Affair (FFA), the industry strand, will run from September 23-25, with all of its content also available online for domestic and international guests, including the pitching day on September 24.
FFA has augmented its Nordic focus this year by including four Nordic projects (one each from Denmark, Norway, Sweden, and Finland) from first or second time directors in its Works in Progress section.
Talent development programme Nordic Flair will now focus on emerging sales agents and distributors early in their careers; while a further session in partnership with Nordisk Film & TV Fond will look at the past, present, and future of the Fund's distribution output, on September 23.
Confirmed titles for HIFF include Mehdi Barsaoui's Venice 2019 title A Son; Sandra Wollner's Berlin 2020 sci-fi The Trouble With Being Born; and French animation The Prince's Voyage from Jean-François Laguionie and Xavier Picard.
"We don't want to change what makes us a unique event, but we'd love to further strengthen our Nordic collaborations and create new opportunities for both the Finnish and Nordic film industries through this," said Maria Pirkkalainen, head of FFA and Nordic Flair.