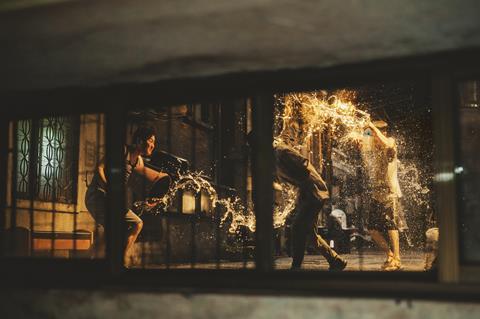 Genre festival Night Visions has revealed the line-up for this year's event, which will run from November 20-24 in Helsinki, Finland.
The opening film is Bong Joon-ho's Cannes Palme d'Or winner Parasite while other highlights include Rian Johnson's whodunnit Knives Out and Vaclav Marhoul's World War II drama The Painted Bird, starring Udo Kier, Harvey Keitel and Stellan Skarsgard.
The festival will celebrate the work of US director Jack Sholder by screening three of his 1980s horror films: The Hidden, Alone in the Dark and A Nightmare On Elm Street Part 2: Freddy's Revenge.
Italian director Sergio Martino will also be lauded with screenings of 2019: After The Fall Of New York, The Strange Vice Of Mrs. Wardh, Torso and The Violent Professionals.
Both filmmakers will attend the festival to present screenings of the features, some of which have never been seen on the big screen in Finland.
US directing duo Justin Benson and Aaron Moorhead will also be in Helsinki to present their sci-fi horror Synchronic, starring Jamie Dornan and Anthony Mackie.
High-profile festival titles set to screen at Night Visions include Takashi Miike's gangster film First Love, which debuted in Directors' Fortnight at Cannes; Ant Thompson's Come To Daddy, first seen at Tribeca; and Lucas Heyne's Sundance Midnight selection Mope.
The documentary selection will be divided into films exploring music and film. These include Marco Porsia's Where Does A Body End?, centred on New York group Swans, and documentaries exploring the work of genre veterans Lucio Fulci (Fulci For Fake), Al Adamson (Blood & Flesh) and Ruggero Deodato (Deodato Holocaust).