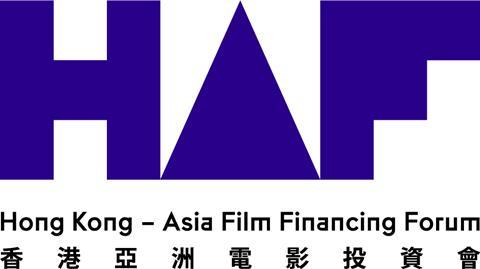 Oliver Chan's Her Lullaby won the HAF Fiction Award for a Hong Kong project at the close of this year's Hong Kong Asia Film Financing Forum (HAF, March 15-17), while The Catch, directed by India's Rishi Chandna, took the HAF Fiction Award for a project from outside Hong Kong.
The HAF Documentary Awards went to The Way We AD, to be directed by Hong Kong's Bud-ming, and France-Hong Kong co-production I Come From Ikotun, to be directed by China's Wang Bing. Presented by Create Hong Kong and the Hong Kong Film Development Fund, each of the awards came with a cash prize of HK$100,000.
The WIP Fiction Award went to China's Stonewalling, co-directed by Huang Ji and Ryuji Otsuka, while the WIP Documentary Award went to Nepal-Korea co-production No Winter Holidays, directed by Rajan Kathet and Sunir Pandey. Both awards came with a cash prize of HK$78,000 (see full list of HAF award winners below).
Staged online for the second time this year, as the world battles the Covid-19 pandemic, HAF showcased 48 projects, including 20 works-in-progress, from 24 countries and regions. In total, the projects market handed out 17 cash and in-kind awards with a combined value of $157,000 (HK$1.2m).
Despite the challenging circumstances, HAF attracted a 7% increase in registered participants compared to its first virtual edition last year, and an 80% increase in the number of online meetings.
"Learning from last year's experience, our team has worked hard to come up with a more efficient and user-friendly online platform, and I am encouraged to see the market's enthusiastic response," said HAF director Jacob Wong.
"Although it remains another challenging year, it does not stop the creativity of our filmmakers and the market's demand for quality projects. With the selection this year, we have affirmed HAF's position as a cutting-edge film financing platform to promote the art of film in the region."
FULL LIST OF HAF 2021 WINNERS:
HAF Fiction Awards: Her Lullaby (Hong Kong) and The Catch (India)
HAF Documentary Awards: The Way We AD (Hong Kong) and I Come From Ikotun (France, Hong Kong)
WIP Fiction Award: Stonewalling (China)
WIP Documentary Award: No Winter Holidays (Nepal, South Korea)
Heaven Pictures Young Director Award (cash prize of HK$150,000): Winter Chants (Hong Kong)
Cinerent Award (in-kind award of RMB150,000): Donna, Donna (China)
Network of Asian Fantastic Films (NAFF) Award: 108 Days (Indonesia)
Udine Focus Asia Award: Getting Nowhere (China)
White Light Post-Production Awards: Splash (China) from HAF and The Return of Agaar (China) from WIP
HAF Goes to Cannes: A Light Never Goes Out, Red Horse In The Summer Sky, Stonewalling, No Winter Holidays, Saving One Who Was Dead