Political sci-fi drama stars Sofia Kokkali.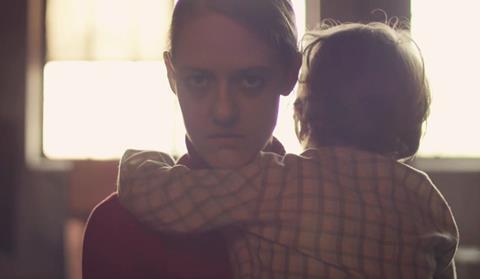 Athens-based sales agent Heretic Outreach has added Alexandros Voulgaris's Thread to its sales slate ahead of the film's premiere at Thessaloniki International Film Festival on Wednesday (Nov 9).
Starring Sofia Kokkali (Little England), the sci-fi drama is directed by Voulgaris, under his film-making moniker The Boy, whose directing credits include Crying? (2003) and Pink (2006) both of which played at TIFF, and more recently Higuita (2012).
Produced by Eleni Bertes, the film had financial support from the Greek Film Centre and the Hellenic Broadcasting Corporation.
Set in a dystopian society, the story follows a mother who is torn between her commitment to serving The Party and her responsibilities of being a mother.
The film screens in Thessaloniki twice on Wednesday and has a further screening on Thursday (Nov 10).
Heretic Outreach has four films playing in Thessaloniki, joining Thread are Paul Negoescu's Romanian box office hit Two Lottery Tickets, Stergios Paschos's Locarno premiere Afterlov, and Ralitza Petrova Locarno-winner Godless, which also recently scooped the top prize at CPH: PIX.