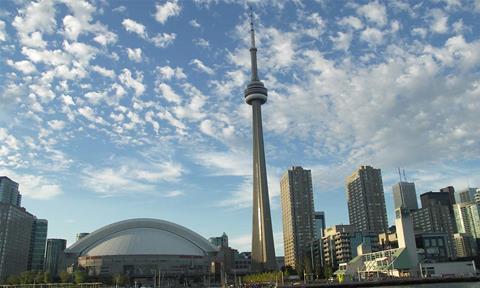 Highland Film Group arrives in Toronto with international rights to Daric Gates' elevated horror thriller Realms.
Negotiations with US distributors are underway on the Thailand-set film about two American bank robbers and their three Thai hostages who take refuge in a woodland manor occupied by a malevolent force.
Ryan Kelley from the TV show Teen Wolf stars with Madison McKinley of Toronto selection Molly's Game, Priya Lundberg, Golf Pichaya, and Asian TV personality Air Phantila.
Realms shot in Bangkok and is produced by Dean Altit and Pakin Maliwan. Kia Jam serves as executive producer for Malaysia-based Fita Studios alongside Thailand's Film Frame Productions.
The film marks the first in a slate of titles between Altit, Jam and Highland Film Group and will get a December theatrical launch in Thailand through M Pictures, and in Singapore, Malaysia and Brunei through Fita Studios.
Highland's sales slate in Toronto includes: Vaughn Stein's Terminal starring Margot Robbie; Jon Avnet's Toronto Gala selection Three Christs starring Richard Gere and Peter Dinklage; Lin Oeding's thriller Braven with Aquaman star Jason Momoa; Scott Mann's Final Score starring Dave Bautista and Pierce Brosnan; and Osgood Perkins' The Blackcoat's Daughter starring Emma Roberts for A24.