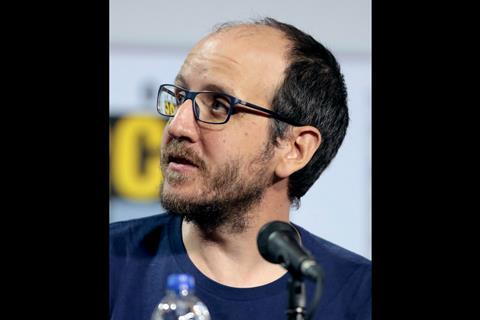 A lack of understanding about the capabilities of disabled actors and concerns over their requirements has erased disability from the diversity conversation, according to writer Jack Thorne.
Thorne, whose Channel 4 drama The Accident starts this week, told Screen's sister publication Broadcast that the industry is doing an "incredibly bad" job of representing people with disabilities on-screen.
He expressed disappointment that Genevieve Barr has been largely overlooked since appearing in his Bafta-winning BBC3 series The Fades in 2012. He specifically wrote roles for Barr, who is deaf, and Ruth Madeley, who has spina bifida, into The Accident.
Thorne, who has what he calls an 'invisible disability' in the form of Cholinergic Urticaria, an allergy to physical, natural and self-generated heat, said producers' ignorance means they avoid casting disabled people and their shows suffer as a direct result.
"People often can't see past a disability and focus on what level of care would be required and costs incurred, rather than considering what these phenomenal actors can bring," said Thorne.
Thorne's upcoming BBC1/HBO drama His Dark Materials meanwhile counts among its cast Mat Fraser, who was born with thalidomide-induced Phocomelia.
"Mat, who is an amazing disabled actor, always said the disabled world is waiting for its Denzel Washington, but the truth is we still haven't had our Sidney Poitier yet," said Thorne.
Barr told Broadcast she believed that political correctness is another reason why disabled characters are so rarely represented in dramas.
"The fear of causing offence or getting it wrong stops characters with disabilities being included in the first place," said Barr.
"I'm not just targeting writers but production companies, broadcasters and casting directors as well. People need to work together so we do not appear on-screen purely as a tick box exercise to satisfy quotas and people's guilt."
Barr and Thorne praised the casting of Madeley in Russell T Davies' BBC1 drama Years And Years in a role that wasn't originally intended for a disabled actor.
"It represented a massive step forward because Ruth fitted into that family. The fact she was from Manchester was more important than her being in a wheelchair," said Thorne.
Barr said that while she used to be completely reliant on deaf roles, 70% of her employment now comes from roles that weren't originally intended for a deaf actor.
"My agent is asking why every character which lands on her desk and fits my age and sex couldn't be deaf," she said.
Despite the progress, Barr remains frustrated that the last lead role for a deaf character prior to The Accident was BBC1's The Silence in 2010.
"Diversity feels like this rich mix of people with exciting backgrounds and interesting points of view," said Barr. "Why can't people embrace disability as part of that too? Why does it feel like we are the people that no one wants to tell stories about?"
Thorne, whose recent credits include The Aeronauts and Radioactive, was a Screen Star of Tomorrow in 2007.

This story originally appeared in Screen's sister publication Broadcast.