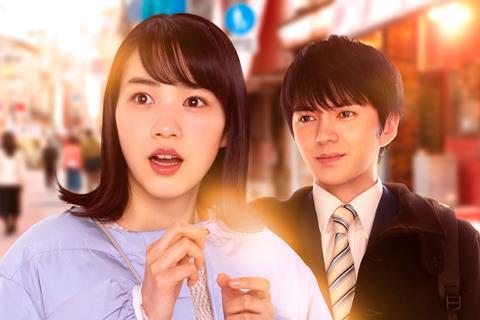 Hold Me Back, directed by Japanese filmmaker Akiko Ohku, was presented with the audience award at the conclusion of the Tokyo International Film Festival (TIFF, October 31-November 9).
The comedy drama revolves around a woman who is getting used to single life, thanks to the life coach installed inside her brain, when she falls in love with a younger man. Ohku's credits include Tremble All You Want, which won the audience award at TIFF in 2017.
The audience award was the only prize given out at this year's edition of the festival, which had combined its three usual competition sections into one, Tokyo Premiere 2020, due to the fact that Covid-19 travel restrictions would have made it difficult to invite jury and filmmakers.
Organisers reported that TIFF attracted admissions of 40,533 for 138 films over its ten days, compared to 64,492 admissions for 183 films at last year's edition during non-Covid times. Among the 138 films selected this year, 23 or 16.7% had female directors.