EXCLUSIVE: Titles include A Chorus of Disapproval, Homeboy.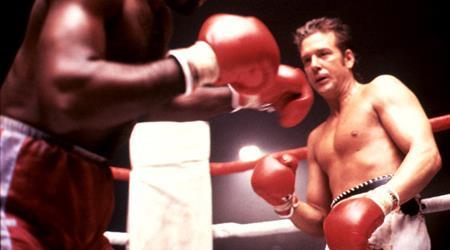 Hollywood Classics has signed a new distribution agreement with Dillon Kastner of Cinema Seven Productions to represent the Elliot Kastner library for all rights.
Titles in the library of the Hollywood producer include comedy musical A Chorus of Disapproval, starring Jeremy Irons and Anthony Hopkins, and US sports drama Homeboy with Mickey Rourke and Christopher Walken.
John Ramchandani, MD of Hollywood Classics said: "I am delighted to work with Dillon Kastner on the wonderfully eclectic and adored selection of his father's features.
"Throughout his extensive career Elliott worked with the highest calibre of world-renowned actors, screenwriters and directors including Peter Ustinov, Jeremy Irons, James Spader, Pierce Brosnan, Alan Ayckbourn and Donald Cammell."
Dillon Kastner of Cinema Seven Productions Ltd said: 'It is a pleasure to be working alongside the team at Hollywood Classics.
"My father had many ups and downs in his career, and independent finance can inspire risky and offbeat choices, but at the end of the day my father believed in all his projects and would be very pleased that they have now been added to a library of films thoughtfully presented by his old friend Joe Dreier."