UK genre specialist JInga Films has inked deals on Marc Martinez Jordan's home invasion horror Framed with I-On New Media for Germany and MovieCloud for Taiwan.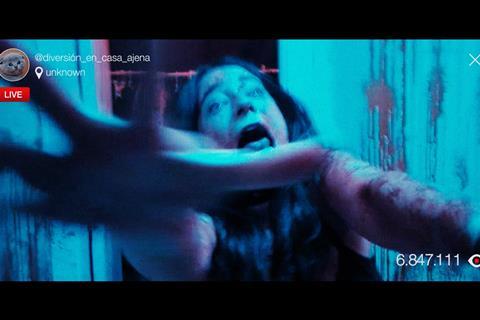 Produced by Marc Carette, Framed is a dark satire about social networking in which a group of friends celebrating a farewell party are attacked by three home invaders who subject them to a twisted game of life and death while streaming their ordeal live on the internet to achieve celebrity status.
Alex Maruny, Joe Manjun and Claudia Pons star.
The film has been touring genre festivals this year and has played at Molins de Rei Horror Film Fest, Obscura Film Festival Berlin, Calcutta International Cult Film Festival and will have a berth at the upcoming inaugural Soho Horror Film Festival in London. It won best horror feature at the Arizona Underground Film Festival and a grand jury prize special mention at Macabro:International Horror Film Festival of Mexico City.