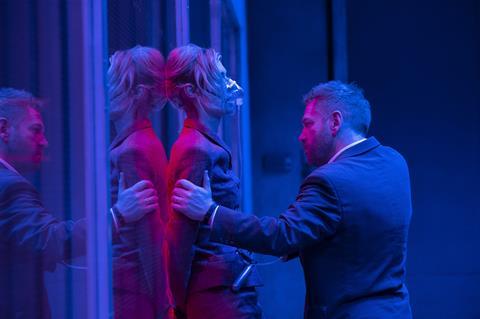 Hong Kong's box office plummeted by 72% in 2020 due to the impact of the Covid-19 pandemic, but the market's top ten chart, which is usually dominated by US tentpole titles, was more diverse than it has been for several years.
Total box office for 2020 reached just $69.3m (HK$536.9m), compared to $248m (HK$1.92bn) in 2019, according to figures from Hong Kong Box Office. The total number of releases fell to 218, compared to 329 the previous year, while the number of Hong Kong films released decreased from 49 in 2019 to just 34 last year.
However, the top ten shows that Hong Kong audiences embraced Korean, Japanese and local productions in a year when there were few US releases. Although Tenet was the top-grossing film of the year with $7.08m (see chart below), Hong Kong action comedy The Grand Grandmaster, released over Chinese New Year, came in second with $3.8m.
It was followed by Japanese anime Demon Slayer The Movie: Mugen Train, which has become the highest-grossing film of all time in Japan, and two Korean titles – Ashfall, starring Lee Byung-hun, and Yeon Sang-ho's zombie thriller Peninsula. The rest of the top ten comprises US, Japanese and Hong Kong releases – with Kiwi Chow's psychological drama Beyond The Dream ranking as second biggest local film of the year with $1.97m.
Hong Kong cinemas were closed three separate times during 2020 and were subject to social distancing seating restrictions for most of the rest of the year. The last closure began in early December, wiping out the Christmas and New Year box office season, and cinemas are not scheduled to reopen until January 21.
Hong Kong Box Office made an urgent plea for government assistance in a press release with the 2020 figures issued this week, observing that while cinema operators have been granted some subsidies, local film producers and distributors have not received any support.
In the last round of subsidies, a one-off payment of $12,900 (HK$100,000) will be made to each screen that was operating at a commercial cinema in November, with the maximum payment per circuit capped at $387,000 (HK$3m).
Hong Kong is currently experiencing a fourth wave of the Covid-19 pandemic, although infection rates have started to fall in response to social distancing measures over the past few weeks. Since the start of the pandemic, the territory has reported 9,050 cases of infection and 153 deaths.
HONG KONG TOP TEN FILMS 2020:
[Title/nationality/release date/HK$/US$]
1.Tenet (US-UK) 10/09/2020* (54.91m) $7.08m
2.The Grand Grandmaster (HK) 23/01/2020 (29.46m) $3.80m
3.Demon Slayer The Movie: Mugen Train (Japan) 12/11/2020* (28.59m) $3.69m
4.Ashfall (S. Korea) 01/01/2020 (18.63m) $2.40m
5.Peninsula (S. Korea) 28/08/2020 (16.50m) $2.13m
6.1917 (US-UK) 09/01/2020 (15.56m) $2m
7.Beyond The Dream (HK) 02/07/2020* (15.26m) $1.97m
8.Dolittle (US) 23/01/2020 (14.26m) $1.84m
9.Harley Quinn: Birds Of Prey (US) 06/02/2020 (13.17m) $1.70m
10.Digimon Adventure: Last Evolution Kizuna (Japan) 16/05/2020 (13.07m) $1.69m
HONG KONG TOP TEN LOCAL FILMS 2020:
[Title/nationality/release date/HK$/US$]
1.The Grand Grandmaster (HK) 23/01/2020 (29.46m) $3.80m
2.Beyond The Dream (HK) 02/07/2020* (15.26m) $1.97m
3.All's Well, Ends Well 2020 (HK) 25/01/2020 (11.91m) $1.54m
4.I'm Livin' It (HK) 17/09/2020 (8.27m) $1.07m
5.Legally Declared Dead (HK) 25/06/2020 (7.79m) $1m
6.You Are The One (HK) 25/01/2020 (6.32m) $814,647
7.Enter The Fat Dragon (HK) 23/01/2020 (5.64m) $728,046
8.My Prince Edward (HK) 11/06/2020 (5.26m) $678,448
9.Suk Suk (HK) 28/05/2020 (3.59m) $463,330
10.Fatal Visit (HK) 25/09/2020* (2.41m) $311,398
*Release affected by cinema closures due to pandemic
Source: Hong Kong Box Office Ltd