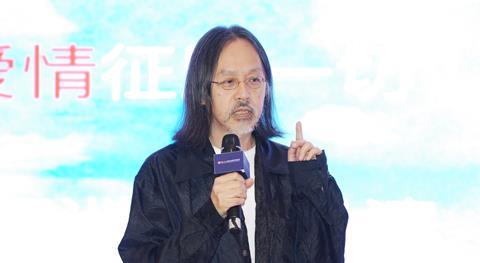 The Hong Kong International Film Festival Society (HKIFFS) is joining forces with China's Heaven Pictures on a slate of six low-budget films from prominent Asian directors.
The initiative, entitled 'B2B A Love Supreme', with B2B standing for "Back to Basics", will challenge each filmmaker to make a high-quality film with the relatively low budget of $145,000 (RMB1m).
The participating filmmakers include Taiwan's Tsai Ming-liang (Stray Dogs), Japan's Yuya Ishii (The Great Passage), Korean-Chinese veteran Zhang Lu (Fukuoka), Chinese indie filmmaker Yang Jin (Don't Expect Praises), Malaysian new wave director Tan Chui Mui (Year Without A Summer) and Hong Kong's Philip Yung (Port Of Call).
"Through this initiative, we aim to strip away the artifice of much contemporary movie-making, returning cinema to something raw and exciting," said Jacob Wong, director of the Hong Kong Asia Film Financing Forum (HAF) and Film Industry Services Office (FIS) under HKIFFS.
Heaven Pictures general manager Yang Jin added: "We hope to tap into the amazing potential of film made under a limited budget, and to explore creative inspiration and embrace the core values of filmmaking."
All six films will be co-produced by HKIFFS and Heaven Pictures for release over the next three years. The HKIFFS will handle international sales and festival strategies through its HKIFF Collection banner.