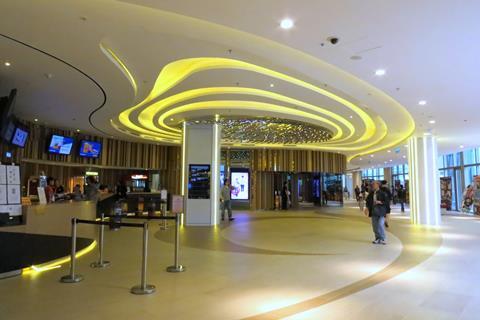 Cinemas in Hong Kong will close for the second time this year on Wednesday, July 15, following a third wave of coronavirus cases.
The move is part of new measures announced by Hong Kong's chief executive Carrie Lam on Monday, July 13, that will limit public gatherings back from 50 to four people. Edko Films' premiere of South Korean zombie film Peninsula is one of the events that has been forced to cancel.
Cinemas are among the 12 types of premises to re-close, alongside public libraries, major performance venues, and indoor sports/gym facilities; while wearing of masks will be compulsory on public transport at all times. The closures are for an initial seven days.
The Hong Kong premiere on Wednesday of Yeong Sang-ho's Train To Busan follow-up Peninsula has also been cancelled; as well as the Hong Kong Book Fair, one of the city's biggest cultural events, which was due to begin on Wednesday.
The move comes as health authorities reported 52 new cases and one death on Monday. Of the 52 cases, 11 were new imported cases. Of the remaining 41, 21 came from known local clusters, with 20 from unidentified infection sources.
Hong Kong has recorded 1,522 cases and eight deaths since the beginning of the pandemic.
Cinemas in the region were previously closed for six weeks from March 27 to May 5.
Earlier today the Hong Kong government invested $33.5m into the country's production sector, which has been hit by the lockdown.