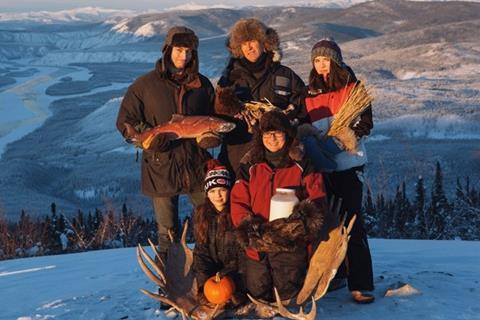 Toronto-based Hot Docs brass will launch Hot Docs Festival Online and showcase more than 135 official selections from the postponed 2020 official selection.
The initiative will run from May 28-June 6. Ninety-one features and mid-length titles and 45 shorts will be geo-blocked to the province of Ontario and available to stream on the recently launched Hot Docs at Home TVOD platform.
All previously announced, film programmes will be represented with the exception of retrospectives and DocX. The Outstanding Achievement Award Retrospective honouring Stanley Nelson and the Focus On Raymonde Provencher retrospective will be presented at the 2021 festival "to more appropriately celebrate the honourees".
Selections include First We Eat (pictured), which investigates food security; SXSW selection Bulletproof about school shootings; The Forum, about the World Economic Forum in Davos; iHUMAN about artificial intelligence; and Transhood, which follows four trans children in Kansas.
Programming includes pre-recorded Q&As with filmmakers and subjects, hosted by Hot Docs programmers. Additional virtual live events are being planned.
After Hot Docs Festival Online, organisers said the majority of titles will be made available for an extended viewing window until June 24, subject to availability.
"Over a month ago when the Covid-19 pandemic first hit, we took the unprecedented step of postponing the public festival anticipating that we would soon be able to reschedule it," said Brett Hendrie, executive director of Hot Docs.
"But now, given the ongoing uncertainly around when live festivals and other large gatherings may safely be held, we are fortunate to have this option to bring these outstanding films to our audiences. Response to our Hot Docs at Home platform has been overwhelmingly positive and we're thrilled to be able offer so many 2020 official selections on it."
Hot Docs Festival had been scheduled to run from April 30-May 10 and was postponed on March 13 due to the ongoing global pandemic. Click here for the full list of films that will screen online.