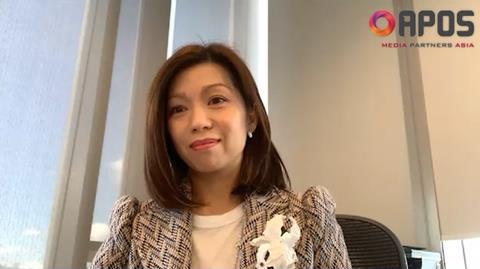 Asia's traditional free-to-air and pay-TV broadcasters have taken a massive hit in advertising revenues during the Covid-19 pandemic, with subscription revenues only partly making up the shortfall, according to speakers at the APOS 2020 Virtual Series (July 21-23).
Huge shifts in both revenue generation and consumer behaviour also explain the speed with which the deck of players in the region has been reshuffled over the past six months. Two pan-regional streamers – HOOQ and iflix – have shut up shop or been acquired in recent months, while Disney+ Hotstar is having a major impact in India and Chinese streamers Tencent and iQiyi are pushing aggressively into Southeast Asia.
In an opening keynote, Vivek Couto, executive director of APOS organiser Media Partners Asia, said that Asia's TV advertising industry is losing around $8bn in revenue this year, a decline of 16%, and – with the notable exception of India and Indonesia – many territories will never recover. Traditional broadcasters and streamers that rely heavily on AVOD revenue have both suffered as a result.
Partly offsetting the loss, the region will see 90 million new subscription video customers by the end of 2020, with China and India accounting for more than 75%. Online video is expected to rebound and grow at an average rate of 12% over the next five years.
Netflix is growing across Asia Pacific, but with the exception of Australia, is not finding the region a slam dunk. According to Couto's presentation, Asia Pacific accounts for less than 15% of the global streamers' 200 million subscribers and just 8% of revenue.
Couto also explained how investing in local-language content is key to gaining traction in the region. More than 90% of content consumed is local language and OTT players are expected to invest $700m in local content in the 2020 calendar year.
In a separate session, Janice Lee, CEO of Viu and managing director of Hong Kong-based PCCW Media Group, explained how an early focus on local-language content has enabled Viu to grow while other pan-regional streamers have fallen by the wayside. Initially focusing on popular Korean dramas, the service has since expanded into originals in several languages.
"We were the first service to see an Asian content-led proposition and in the last few years we've widened the portfolio," said Lee. "Great content that is relevant to the consumer and produced locally has been rewarding for us so far."
Lee added that a shift towards a subscription model starting last year has also helped Viu escape the worst impact of the advertising decline. "We decided last year that, now we have more original content and a substantial subscriber base, we could fire up SVOD and put more content behind the paywall," said Lee. "In the first few months of 2020, advertising was a little soft, but we were able to make up for that slowdown, and we grew by more than 15% in subscription revenues in the first few months of the year."
Chinese streamers push into Southeast Asia
Another trend to emerge at APOS is the international expansion plans of rival Chinese streamers Tencent and iQiyi.
Tencent recently acquired pan-regional streamer iflix, which it plans to use to roll out its WeTV service across Southeast Asia, while iQiyi announced this week that it has hired three country managers to oversee its expansion and localisation in Southeast Asia – Sherwin Dela Cruz in the Philippines, Stephen Zhang in Indonesia and Dinesh Ratnam for Malaysia, Singapore and Brunei.
Dela Cruz and Ratnam were both previously country managers for iflix, while Zhang was previously Indonesia country manager for livestreaming platform Joyy Inc.
Yang Xianghua, iQiyi's president of Membership and Overseas Business Group, explained that the Beijing-based streamer also has plans to launch in South Korea and Japan and is investing in local-language content in most territories it launches in.
"We started with markets that are closer to us and have cultures that share similarities with us," said Yang. "In some parts of the world, we expect to be one of the top players in the market, and in other places we expect to be a niche service targeting a specific audience."
While iQiyi produces a huge volume of Chinese films, TV dramas and reality shows, some of which are finding an audience in Southeast Asia, Yang acknowledged that Chinese content has yet to appeal to mainstream audiences. "Our biggest challenge is our understanding of local markets - we need to know the users and their content preferences and how to cater to their needs."
Disney+ Hotstar gets a head start in India
Couto had earlier noted that Southeast Asia will soon become even more competitive with Disney+ launching in key territories in coming months. In India, Disney+ has already become the biggest streamer thanks to a merger with Star India's Hotstar, relaunching as Disney+ Hotstar at the height of the Covid-19 crisis on April 3.
In a session on APOS' second day, Uday Shankar, president of Walt Disney Company APAC, said that Hotstar's success in converting users to paying subscribers has proved that Indian audiences are willing to pay for good content, despite conventional wisdom that they'll only pay for data. "That's given us the confidence and courage to invest further in content and ramp it up further – we're doing straight-to-digital premieres of really big Bollywood movies led by A-list stars."
In a recent report, MPA forecast that Disney+ Hotstar, which streams IPL cricket in addition to films and TV dramas, could reach 100 million paying subscribers and $1bn revenues over the next five years. In the APOS session, Shankar said the platform aims to compete with Disney's own TV channels in terms of reach, delivery and consumption.
"Television remains a highly attractive medium in India, but the ambition is to be the biggest competitor to television, and we're off to a great start given the content line-up we have today," said Shankar.
"We only have around 150-160 million homes connected to TV in India, whereas streaming is largely mobile driven and the number of video-enabled devices could reach 750 million in the next few years. The streaming universe is potentially much larger than TV."
APOS usually takes place in Bali, Indonesia, in April, but like many events, was forced to go virtual for its 2020 edition. A second round of APOS 2020 Virtual Series will be held September 1-3.