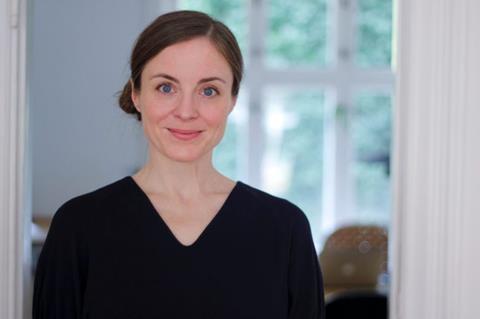 After a year of virtual events, the Copenhagen International Documentary Festival (CPH:DOX) is shaking up its online industry platform to combat growing "Zoom fatigue".
Its flagship financing and co-production event, CPH:Forum, will see 35 projects pitched live to potential partners and distributors around the world from today (April 26-30). But rather than staring into laptop cameras while delivering a monologue, the industry platform has worked with the filmmaking teams to deliver something more cinematic.
"We've given the film teams freedom to play with the format as we're trying to make these pitches as engaging as possible," says Katrine Kiilgaard, CPH:DOX's deputy director and head of industry and training.
"Rather than filming what we would be doing in a physical room, the producers could now appear to be stood in front of the UN building and talking about a character who is in there. This is an experiment and we don't know how it will play out but we're hoping the pitch itself will become more cinematic."
They will be plenty of scope for creativity. The selection includes new projects from two-time Oscar nominee Lucy Walker, Sundance winners Mads Brügger and Eugene Jarecki, Berlin Crystal Bear winner Geneviève Dulude-De Celle and Venice Horizons winner Lech Kowalski.
Further notable filmmakers include Radu Ciorniciuc, whose Acasa, My Home won the cinematography award when it premiered at Sundance 2020. His next project, Tata/Father, is co-directed by Acasa screenwriter Lina Vdovîi and centres on a man who works in modern-day slavery conditions.
As further incentive, the Forum projects are eligible for the Eurimages Co-Production Development Award of €20,000 ($24,000) for the event's best pitch.
Taking place online for a second year, after hurriedly mounting an event in days after Denmark when into an early lockdown in March 2020, Kiilgaard highlights further benefits of taking place in the digital space.
"This will be the most diverse event we have ever put on," she sates. "Out of the 35 projects, there are 43 filmmakers from 27 different countries. It's an equal of men and women, and a lot of people of colour. It's very diverse in comparison to what we've been doing over the years."
Conference hits Reset!
The themes reflected across CPH:DOX's industry activities correspond with the programme of the main festival, which this year focus on climate change, political and economic upheaval around the world.
This can clearly be seen in its five-day Conference series, which will take place under the banner Reset!, reflecting its ambition to rethink approaches to film, media and the arts. Each day of the event will focus on an umbrella theme: democracy, economy, power, climate and culture.
Speakers include veteran US producer Ted Hope, Taiwan's celebrated digital minister Audrey Tang and Chinese artist, filmmaker and activist Ai Weiwei, among others.
"The conference was the first part of the overall festival that we decided to run as a fully digital event," said festival CEO Tine Fischer. "Running a conference from a climate emergency perspective is crazy if you're flying people in from around the world. From a democratic, sustainability and representation perspective, it really makes sense to do this digitally. I can't say we'd do that forever but it really makes sense to run the conference digitally."
Fischer added that the presentation of the sessions has been overhauled in a similar way to CPH:Forum, with a studio set-up and interactive elements to enhance the engagement of the conference.
The industry platform will also include the on-demand Market screening platform, featuring more than 150 documentary titles from the CPH:DOX programme; the CPH:Lab talent development initiative; the new CPH:Hub meeting and networking platform; and the educational Talents scheme. A further new element is the Inter:Active Symposium, which focuses on new media.
"Since moving online last year, we've been exploring what is out there," adds Kiilgaard. "Based on all that experience, we are doing something differently online without jeopardising the elements that make our industry activities so valuable. We simply feel there is a real opportunity here to give more power to filmmakers throughout the process and in their pitches."