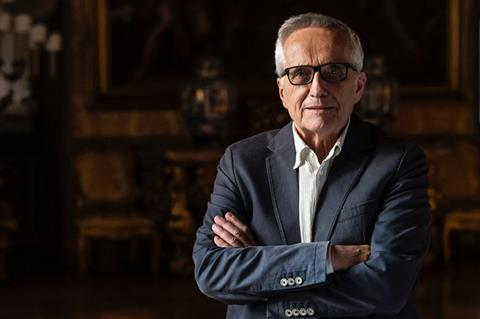 The Match Factory has secured international rights to documentary Marx Can Wait by Italian filmmaker Marco Bellocchio, who will receive an honorary Palme d'Or after presenting the feature at the 2021 Cannes Film Festival (July 6-17).
The documentary was added to festival's Official Selection this week, in the new Cannes Premiere strand, and the veteran director will receive his honorary award at the closing ceremony of the 74th edition.
The film will be released in Italy by 01 Distribuzione during Cannes and follows the 81-year-old director's attempt to understand his twin brother's suicide at the age of 29, blending excerpts from his films and conversations with people close to him.
Marx Can Wait is produced by Kavac Film, IBC Movie, Tender Stories with Rai Cinema in collaboration with Fondazione Cineteca Bologna.
The acquisition marks a long-running relationship between Bellocchio and The Match Factory. The Traitor, was sold by the company and co-produced by Match Factory Productions. The mafia drama played in Competition at Cannes in 2019, was acquired by Sony Pictures Classics for the US.
The Match Factory also has international rights to Bellocchio's 1965 debut film Fist In The Pocket as well as Blood Of My Blood, which won the Fipresci prize at Venice in 2015; Sweet Dreams from 2016; and two shorts, Pagliacci and Per Una Rosa.
The German sales and production company is now heading into this year's Cannes with 14 titles in selection, its biggest number of features on the Croisette to date.