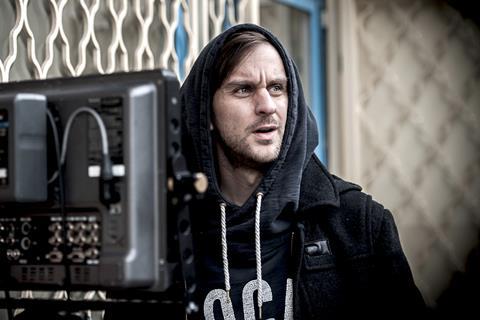 Hungary's National Film Institute (NFI) has supported three upcoming projects with more than $1.6m in grants as production in the country awaits the greenlight to resume.
The largest grant of HUF434 million ($1.32m) has been awarded to Orwellian drama Erasing Frank, which will mark the debut feature of Gabor Fabricius.
Set in 1983, behind the Iron Curtain of Eastern Europe, the story centres on the titular frontman of an underground punk band who speaks out against a totalitarian regime. Frank is taken to a psychiatric hospital where the system attempts to secretly silence its enemies.
Fabricius will also produce through his Otherside Stories banner alongside Budapest-based producer Tamás Dér; a six-week shoot is set to begin this July if Covid-19 restrictions have been suitably lifted.
Measures remain tight in Hungary, one of the biggest production hubs in Europe. International productions have yet to resume and incoming travel from most countries, including the UK and US, remains banned.
A small number of local TV series are being made such as long-running soap Barátok Közt and comedy series Egyszer Volt Budán Bödör Gáspár. But these productions are going ahead with a reduced crew, social distancing, hygiene measures and regular testing of actors and crew.
In addition, while there has been an easing of lockdown measures outside the major cities since May 4, restrictions of movement in Budapest and Pest County remain in place.
Other grants
The NFI also granted HUF53.5 million ($163,000) to documentary In The Footsteps Of Ignatius Of Loyola, directed by Ferenc Tolvaly.
The film will follow Jesuit father José Luis Iriberri on a long pilgrimage known as the Ignatian Way. Produced by Attila Csáky of Cameofilm, it is due for delivery in May 2021.
In addition, drama The Servant has been granted HUF54.9 million ($167,000) by Hungary's NFI. It is directed by Romanian filmmaker Marian Crisan, whose short Megatron won the Palme d'Or for best short at Cannes 2008.
The Servant is lead produced by Romania's Rova Film and centres on a chance encounter between a teenage boy and a wounded American pilot near the end of the Second World War. Post-production will take place in Hungary through Focusfox and delivery is planned for late 2021.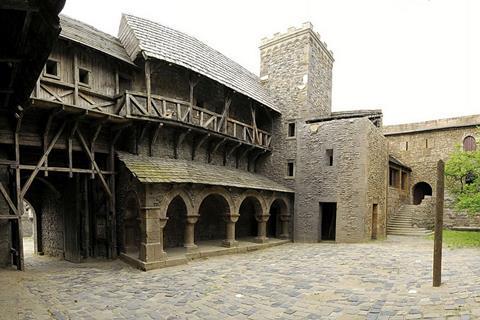 Hungary remains an ambitious production hub and, last month, the government announced the development of the NFI's Mafilm studios in the town of Fot, just north of Budapest.
Four new soundstages will increase the total studio capacity to 12,200 sqm and have been given the greenlight in a bid to serve international and local productions. The studios have been used for tentpole films including Blade Runner 2049 and Terminator: Dark Fate.
Hungary offers a 30% rebate on qualifying spend for the production of features, shorts, documentaries, animation and TV series. The rebate can reach 37.5% through the addition of qualifying non-Hungarian costs. The NFI, which is backed by the government, is also providing support for local filmmakers with €50m ($54m) in production funding for 2020.
Following the coronavirus outbreak, the NFI launched an emergency fund with a donation of €140,000 ($150,000) to help the film community. Operated by the Hungarian Film Academy, it aimed to provide short-term support to hundreds of workers and freelancers directly affected by the closure of productions across the country.