The Hunger Games, The Imitation Game and Paddington top buzz charts.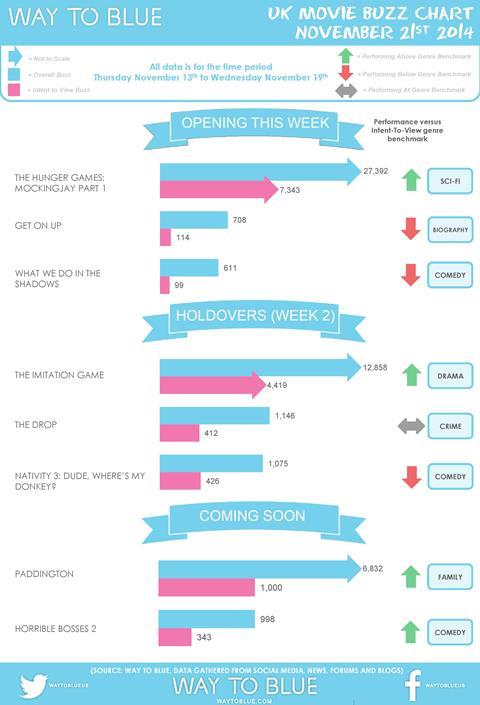 Opening in the UK this weekend, The Hunger Games: Mockingjay – Part 1 has the odds in its favour as it fired up chatter on social networks.
Nearly 27,400 comments were generated from Nov 13-19, with close to 27% expressing intent to view, according to Way To Blue.
It put other newcomers Get On Up and What We Do In The Shadows in the shade, drawing 708 and 611 comments respectively.
After a week on release, Benedict Cumberbatch fever remained high with The Imitation Game generating nearly 12,900 comments, with a third of those looking to see the codebreaking war drama.
Ahead of its release, family film Paddington managed a strong debut in the charts with more than 6,800 comments across the week.