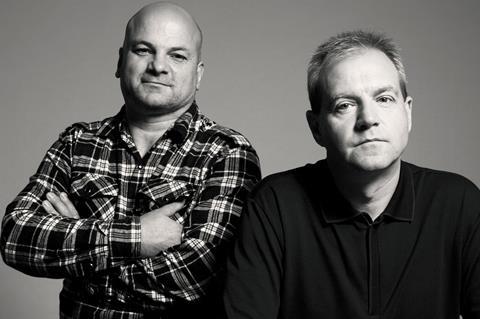 The UK's Liverpool Film Office (LFO) has revealed the first 15 projects to benefit from a new fund, created in response to the Covid-19 crisis.
More than £158,000 worth of funding has been awarded to a mix of established producers in the region as well as projects from burgeoning female and BAME-led companies. The money comes from the LFO's Film and TV Development Fund, which was set up a month into lockdown, using resources from Liverpool City Region's (LCR) strategic investment fund.
The projects include the first foray into TV drama for Hurricane Films, the company behind Terence Davies' Of Time And The City, Sunset Song and A Quiet Passion among others. The firm, run by Roy Boulter and Sol Papadopoulos, will now work on Liverpool-set mystery horror series 12 Canning Square.
The series is being written by Nick Saltrese, who co-write Cannes 2017 title A Prayer Before Dawn, also produced by Hurricane. The company is also developing The Last Date, a follow-up to its upcoming feature The Last Bus starring Timothy Spall, which will again be scripted by Joe Ainsworth.
A slate of BAME-led projects is being assembled by Redbag Pictures' producer Barrington Paul Robinson including comedy-drama feature Belly Full, set in and around a Caribbean takeaway, from theatre writer-director Nathan Powell.
In addition, Pencil Trick Productions is co-developing YA female football-themed TV drama Lily with Tigerlily Productions and Liverpool Everyman alumni, Lizzie Nunnery. It is also in early development on Gavin Scott Whitfield's debut feature Spent Light.
Other Liverpool-based talent to receive funding include writer-directors Helen Walsh (The Violators) and Daniel Fitzsimmons (Native), both of whom are developing second feature films; documentarian Martin Wallace; and TV writer Roanne Bardsley.
Chris Moll, fund advisor for the LCR Film and TV Development Fun, said: "The awards… show a determination to face down the challenges posed by Covid-19 and to bring forward a pipeline of new content that can create jobs and investment for local crew and businesses as production resumes over the coming months."
The £250,000 fund remains open until September 30 and is inviting applications, particularly from regionally-based writers looking to forge new collaborations, and from producers committed to developing creative talent from the BAME, LGBTQ+ and disabled communities.
Awards made to date:
Pencil Trick Productions, Spent Light
Hurricane Films, 12 Canning Square
Dynamo Content, Superheroes of Science
Glasshouse Productions, Detention
Leopard Pictures, L17
Pencil Trick Productions/Tiger Lily, Lily
Heroic Books, The Girl Who Stole An Elephant
Hurricane Films, The Last Date
Crocodile Media, Untitled Documentary
Nova Inc Film & Television, Reconstructing Ron
Potboiler Productions, Untitled Feature Film
Redbag Pictures, Belly Full
Lime Pictures, Untitled TV Drama
Clare Coombes Productions, Girl Boy
White Star/Hurricane Films, Brass