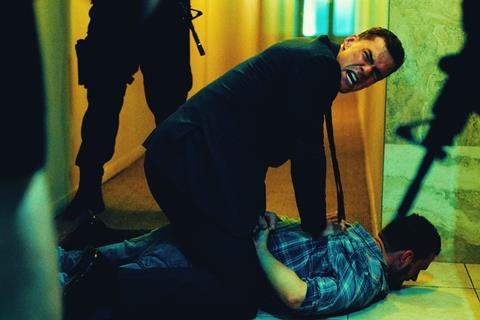 Hyde Park International has engaged TIFF buyers in talks over action comedy Cicada 3301 directed by Alan Ritchson, recently unveiled as the lead in Amazon's Jack Reacher reboot.
Ritchson (DC Universe's Titans, Spike TV's Blue Mountain State) also features in the film which he co-wrote with Joshua Montcalm and centres on the secretive scavenger hunt phenomenon Cicada 3301.
Jack Kesy plays a down-on-his-luck savant who stumbles upon the online enigma and attracts the attention of a pair of inept NSA agents.
Ron Funches, Conor Leslie, and Andreas Apergis round out the key cast.
Ritchson produced alongside DJ Viola, Carl Beyer and Marc Bach, with Dan Spilo and Marina Acton serving as executive producers.
Lionsgate's Grindstone Entertainment Group holds North American rights.
Hyde Park Entertainment Group's current projects include the biopic of tennis champion Arthur Ashe with Warner Music Group, and the remake of the Blake Edwards film 10 at Warner Bros.