Gerard Johnson's follow-up to Tony will receive world premiere as opening film; contenders for Michael Powell Award also revealed, including six world premieres.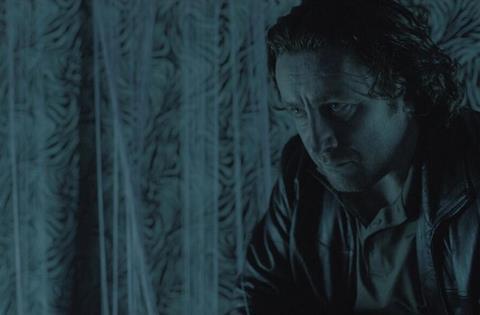 The Edinburgh International Film Festival (EIFF) has revealed that corrupt cop drama Hyena will open the 68th edition of the festival on June 18.
The film reunites director Gerard Johnson with Peter Ferdinando, who played the lead in his debut feature Tony which received its world premiere at EIFF in 2009.
Producers include Stephen Woolley (Made in Dagenham, The Crying Game, Mona Lisa), Elizabeth Karlsen (Great Expectations, Ladies in Lavender) and Joanna Laurie. Hyena was developed by Film4. Sam Lavender and Katherine Butler exec produced the film for Film4 which was co-financed by Film4, BFI, Ingenious and Lipsync and will be released by Metrodome in the UK and distributed internationally by Independent.
Set in London, Hyena revolves around corrupt police officer Michael Logan (Ferdinando) who has to deal with an influx of ruthless Albanian gangsters into the city. But Logan's increasingly self-destructive behaviour and the brutality of a new gang lord puts the cop into a spiralling descent.
The film also stars Stephen Graham, MyAnna Buring, Neil Maskell, Elisa Lasowski and Richard Dormer.
Chris Fujiwara, EIFF artistic director, said Hyena was "an exceptional example of the kind of film that our festival has traditionally supported: a work in which a director of artistic integrity takes a vigorous and imaginative approach to the renewal of a film genre."
The film will be at the Cannes market this week on Film4's slate and Independent is handling international sales. Metrodome will release Hyena in the UK this October.
Johnson, who won a Trailblazer Award for future talent at EIFF in 2009, said: "It feels right to say thank you and return with my new film Hyena. For it to open this prestigious festival is a huge honour."
Producer Stephen Woolley said: "I vividly recall seeing the world premiere of The Long Good Friday in 1980 at EIFF and presenting my first production The Company of Wolves there in 1984.
"The design of 'Wolves' was heavily influenced by Michael Powell's Black Narcissus. So to bring Gerard Johnson's dark London crime thriller Hyena to the festival to compete for the Michael Powell Award completes a perfect 30-year circle."
Michael Powell Award
Hyena will join eight other British films in competition for EIFF's Michael Powell Award, which will be increased to £20,000 ($34,000) this year.
Revealed today, the full line-up includes:
Castles in the Sky, Gillies Mackinnon
Greyhawk, Guy Pitt
Hide and Seek, Joanna Coates
Hyena, Gerard Johnson
My Accomplice, Charlie Weaver Rolfe
Set Fire to the Stars, Andy Goddard
A Practical Guide To A Spectacular Suicide, Graham Hughes
Still Life, Uberto Pasolini
We Are Monster, Antony Petrou
Castles in the Sky will world premiere at EIFF and stars Eddie Izzard as Robert Watson-Watt, the Scottish engineer who developed radar. Director Gillies Mackinnon is a two-time Michael Powell Award recipient for The Grass Arena in 1991 and Small Faces in 1995.
Guy Pitt's debut feature, Greyhawk, follows a withdrawn, blind ex-soldier who loses his beloved guide dog on an infamous housing estate. The film was shot last year.
Joanna Coates' drama Hide and Seek, in which four young people flee London to start an unconventional utopia, will receive its world premiere at EIFF as will My Accomplice, a romantic comedy and directorial debut of Charlie Weaver Rolfe.
Set Fire to the Stars is a drama about Welsh poet Dylan Thomas as he battled his demons in 1950s New York. The film, which will get its world premiere at EIFF, stars co-writer Celyn Jones as Thomas and Elijah Wood as John Malcolm Brinnin. Co-written and directed by Andy Goddard, it features an original score by Super Furry Animals musician Gruff Rhys.
A Practical Guide To A Spectacular Suicide, directed by Graham Hughes, is comedy about a young man who wants to kill himself and starts a blog charting his plans; while Still Life, directed by Uberto Pasolini, stars Eddie Marsan as a council worker charged with finding the next of kin of those who have died alone.
We Are Monster, directed by Antony Petrou, will also world premiere at EIFF. The drama, which charts the real-life case of an Asian teenager murdered at a UK young offenders institution by a racist fellow inmate, wrapped shooting in February.
The films will be judged by an international jury and the winner will be announced at the EIFF Awards Ceremony on June 27. Previous winners include Duncan Jones' Moon, Shane Meadows' Somers Town and last year's winner Leviathan, a documentary from directors Lucien Castaing-Taylor and Verena Paravel.
EIFF runs from June 18-29. As previously announced, Simon Helberg's We'll Never Have Paris will close the festival. The full programme will be revealed on May 28.