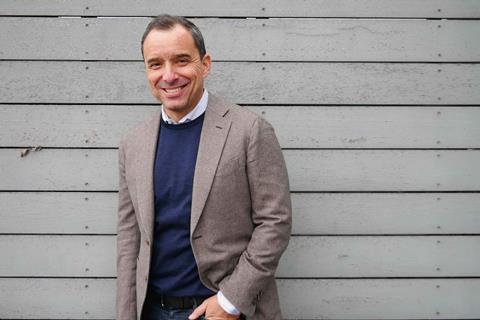 Christian Vesper joined TV producer and distributor Fremantle as executive vice president and creative director, global drama, in 2016 as part of the RTL-owned company's ambitious strategy to become more greatly involved with the boom in high-end drama.
Vesper had spent the previous 14 years at Sundance TV where he oversaw prestige international productions including Jane Campion's Top Of The Lake and Hugo Blick's The Honourable Woman, starring Maggie Gyllenhaal.
Based in London and New York and reporting to Sarah Doole, head of global drama, in reality Vesper spends most of his time jetting around the world working closely with Fremantle's network of global production companies which it either owns outright or in which it has invested. They include a first-look deal with Pablo and Juan de Dios Larrain's Fabula in Chile, through which Fremantle has boarded Fabula's Spanish-language TV series La Jaria, as well as the wholly-owned Ufa Fiction in Germany, which is producing Kelvin's Book, Michael Haneke's first TV series, and Wildside in Italy.
Wildside is the company behind the adaptation of Elena Ferrante's Neapolitan quartet of novels, including the first series, My Brilliant Friend. The second series The Story Of A New Name is now in production in Naples. Wildside's further credits include the English-language series The Young Pope and The New Pope, both starring Jude Law and written by Paolo Sorrentino, and it is now working on an English-language TV series with Luca Guadagnino, to which HBO is also attached.
What does your role comprise?
One of the reasons [Fremantle] brought me in was to work with all of our companies around the world to work on projects, develop projects and understand which projects could elevate outside of their home territory and have a bigger global impact. I tapped into my knowledge of writers and directors around the world, helping them to understand what might or might not work internationally.
Picnic At Hanging Rock, which was at Fremantle Australia, is a good example. It was looking like it was going to end up being a very Australian project, very local. The discussion was 'how do we elevate it?' I suggested they bring on Larysa Kondracki, who was a [US-based] director we really wanted to work with when I was at Sundance. We brought her on because I knew Hulu, HBO and all the premiums in the US wanted to work with her. We knew bringing her on would get their attention and would elevate the project both creatively and profile-wise. And it did. Larysa was also able to bring on Natalie Dormer [to star in the series] which elevated it even further.
That was the model and we have continued to do that. We helped bring in Jen [the US' Jennifer Schuur] as an executive producer on My Brilliant Friend, who now has a deal at HBO. That's a lot of what I do.
I also have my own slate of projects that I bring in to global drama that we develop in-house with outside producers and then take those to our Fremantle international partners and work on setting up the financing and the networks for those projects.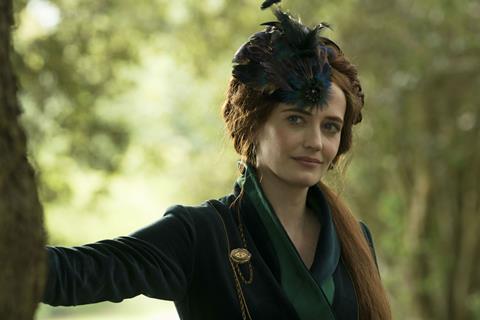 What is Fremantle's position in Clare McCarthy's The Luminaries, the BBC adaptation of Eleanor Catton's Booker Prize-winning novel?
BBC 2 is the commissioning broadcaster and we have come in with Working Title TV to finance the rest of the project. We are then taking out the project to set it up with a US network, European networks, Australian networks. It's a huge novel in terms of its scope and Eleanor and Clare have boiled it down to a compelling drama about two women in the middle of nowhere and their struggles against each other, the landscape and the men. It's period but it has a very modern feel. We have pretty much shot the entire thing in Auckland. It was interesting as we had to do a lot of building as New Zealand didn't have nearly as much 19th century architecture as we thought it would. The level of craftsmanship we have experienced down there has been fantastic.
Tell me about your first-look deal with UK actress Natalie Dormer.
We have a huge distribution system in place and we have incredible production companies but in the marketplace right now the thing that is the most important is the talent. For us as an indie company we need to be a place that creatives call home. That's our motto. For us to compete in the marketplace and to have access to the best projects for both production and distribution, we need to be a home for talent. With Natalie - and I experienced this first hand - she took on a very a 'producerial' role on Picnic. We could see her ambition. She is someone we have found the marketplace is interested in in general. That combined with the fact she's really very clever and has great taste, it made sense. She had some projects she was eyeing. She hadn't produced anything before but we knew she could. She's a talent we wanted to align ourselves with.
So far we've been working with Natalie on this project she brought to us on the life of Vivien Leigh. It's about her relationship with Olivier, her mental health issues, and how modern she was in terms of her approach to acting. The idea is Natalie will play Vivien and we are in the process of attaching some writers.
What is the Spanish-language series are you making with the Larrain brothers' Fabula outfit?
It's called La Jauria, which roughly means 'The Pack' as in 'wolfpack'. It stars Daniela Vega and is directed by an Argentinian filmmaker called Lucia Puenzo, whose brother Nicola Puenzo is the DP. It's half way through shooting and takes place in Santiago as a girl goes missing from Catholic high school. She is the leader of a protest movement that has shut the school down following complaints by the pupils that a teacher had abused them. In Latin America the abuse isn't [always] physical or sexual it's psychological and the men accused can't conceive what they have done is wrong. If they didn't rape them, then it's no big deal. It's very current in Latin America, where there are lots of protests against patriarchal ways of thinking. The continent is being radicalised but there is pushback and we realise the girl has been kidnapped by the wolfpack, a group on the dark web. It's based on true stories and is very dark and thrilling and operates on all sorts of different levels about class and gender. Daniela plays one of three female investigators looking for the girl.
We really want to carve out a place in Latin America. I've wanted to work with the Larrain brothers for years. I think personally they are among the best producers of television right now in Latin America. We have a lot of faith in this project to really made an impact globally.
And you are also working with Michael Haneke on a 10-part English-language TV series called Kelvin's Book to be produced by Ufa Fiction?
I just spent two days in Vienna with Michael last week. It's Haneke does genre, but with his eye. It's about four young people who are trapped outside of the world they know. We're in advanced development right now. We're figuring out where to shoot it. It's not urban set. It's set in a forest. I'm assuming somewhere in central Europe. Michael is very specific about the age [of his cast] so we can't cast the leads too soon as they'll need to be a certain age when he does shoot. I feel like we are becoming this auteur television label, working with people like Paolo Sorrentino, Luca Guadagino, Michael Haneke, Larrain brothers
How can the market sustain such a boom in high-end drama?
Because the market is global now it is quite big. You can probably make shows that aren't huge hits in any one territory but are still valuable enough for everyone to invest. I'm really excited, we'll see what it means for us, I mean who knows, but I think it's great that with Warner Media and Disney+, HBO and Hulu will be on a much more global scale and it will be great to get even more competition into the market place. Apple will be new buyers for us. We'll work out ways to work with everyone.
What keeps you awake at night?
Netflix? No, I shouldn't say. What keeps me awake at night is that it's a competitive market. I want to make sure that we and our producers have a role as I think we have an expertise and I think we have producers with talent and big ideas. What keeps me up at night is making sure that opportunities exist and frankly that people are compensated for what they do in a way that is fair.