As Apple TV reveals its plans, WarnerMedia readies for a US launch and the full impact of Disney's acquisition of Fox on its array of services becomes apparent, Screen looks at what the entrance of new players into the global SVoD landscape could mean for the established players.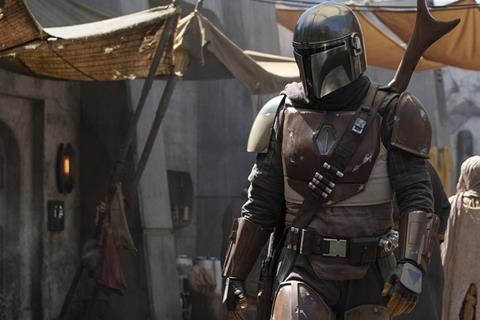 The streaming wars are about to kick off in the US, but only a few brave souls are willing to predict the winners. Most of the media industry is waiting to see how the big players lay out their plans as 2019 unfolds.
Apple has been one of the first to reveal its strategy. Having built up its team of worldwide video executives over the past 18 months and spent an estimated $1bn on commissioning original content, the company has a slate of broad appeal, family-friendly programming in the works that will be streamed via a new ad-free streaming service called Apple TV+ from this autumn. Marquee titles include a comedy drama series called The Morning Show with Reese Witherspoon and Jennifer Aniston, Steven Spielberg's Amazing Stories reboot, JJ Abrams series Little Voice, a CIA drama with Brie Larson, documentaries made with Oprah Winfrey, and a slate of films from indie feature outfit A24.
Apple has said the original content will be available on a new version of the Apple TV app from this autumn. Although the tech giant has not revealed what the service will cost, it is expected to make the original content available free to owners of Apple devices, using it to drive subscriptions to third-party programming services — from which Apple would get a cut — through the Apple TV app.
Disney is set to unveil Disney+ — the central element of a direct-to-consumer (DTC) push that Disney CEO Bob Iger has described as "our number-one priority" — at an investor day on April 11.
The SVoD platform will boast family-oriented content from the company's Disney, Pixar, Lucasfilm and Marvel labels (existing streamer Hulu and cable network FX, both part of Disney's acquisition of Fox assets, will handle more adult material), including theatrical features (in their traditional pay TV window) beginning with Captain Marvel.
The 20 or so originals in production for Disney+ include Star Wars spin-off series The Mandalorian, a series based on the High Fidelity feature and a handful of mid-budget films including a 'live-action' version of Lady And The Tramp.
WarnerMedia's yet-to-be-named (as of mid-March) streaming service in the US, for which a beta launch is being promised by the end of this year, is expected to have subscription and ad-supported elements and be offered to consumers on three levels: a basic film-focused tier; a premium tier with original content and big theatrical titles; and a third tier bundling content from the other two with extra library and licensed programming.
Under an executive structure designed by new corporate parent AT&T, WarnerMedia has been touting the service's potential as an aggregator of content from brands such as superhero home DC, child-friendly Looney Toons and film labels New Line and Warner Bros.
Content from HBO, the prestigious Warner cable network going through an executive shake-up of its own, is also expected to be part of the service, though the HBO Now SVoD platform will remain as a stand-alone offering.
Teasing the studio's new service, WarnerMedia DTC chief content officer Kevin Reilly recently said his team will begin commissioning original premium content for the platform, "and this is where we'll build on the foundational ethos of HBO".
NBCUniversal is expected to join the fray with an ad-supported service in 2020. It will offer library content, licensed material and original programming to its pay-TV subscribers in the US and other markets. This will also be available to the 52 million cable subscribers to parent Comcast, and on the European services of Comcast's $39bn acquisition of Sky. And Viacom could become another combatant by launching a DTC service on the back of Pluto TV, the US free streaming service it bought in January this year for $340m.
Unsurprisingly, the media giants about to commit billions to their streaming ventures tend to play down the importance of head-to-head competition.
"We're not looking to battle with Disney," said Reilly last month. "We don't need to beat Netflix," he went on. "We just need and desire to be a differentiated alternative."
But with US SVoD households already paying for an average of 2.79 services each — according to research from Ampere Analysis — the new entrants will be competing to become many families' third, fourth or fifth subscriptions.
"That's quite a difficult place to be," says Ampere research director Richard Cooper, "particularly when there are so many services that are going to be launching at about the same time."
Apple's streaming service may be least susceptible to competition. "Apple can then be an instant winner because it will give premium placement to its service on all its devices," suggests Peter Csathy, head of US-based advisory and business development firm Creatv Media. "It can immediately put its service front and centre, so that's really powerful."
Disney+, which analysts are predicting could secure two million subscribers by the end of this year and 15-20 million by the end of 2020, "is positioned extremely well because it has a unique brand and content," Csathy says. "It has the crown jewels of intellectual property."
By comparison, the task of establishing WarnerMedia's streaming service in an increasingly crowded landscape will be "a little more challenging," adds Csathy.
End of third-party programming deals?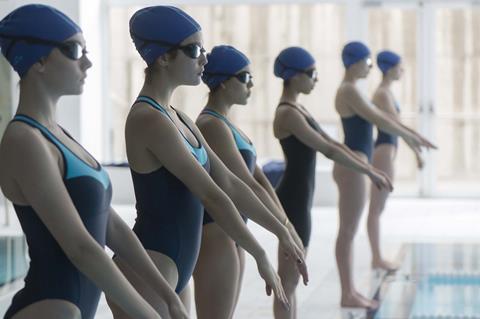 As well as providing fresh competition for the household entertainment budget, the new streaming services will affect established streamers — Netflix, Amazon, Hulu and, to some extent, YouTube — in other ways too.
In preparation for the launch of its own streaming venture, Disney ended its distribution deal with Netflix 18 months ago. And while Netflix did manage, at a cost of $100m, to extend its deal for Warner's iconic sitcom Friends to the end of this year, such deals may not be on the table in future.
"Sharing destination assets like that is not a good model," Reilly said, while discussing his company's plans. "My belief is that they should be exclusive to the [WarnerMedia] service."
To make up for the loss of content licensed from outside studios, Netflix has been ramping up its output of original content, apparently with the desired results. According to recent research from Parrot Analytics and S&P Global Market Intelligence, the share of audience demand for Netflix Originals is set to overtake the share of demand for the service's licensed titles by October this year.
That may be why Netflix CEO Reed Hastings appeared sanguine while discussing impending streaming competition during a recent earnings call with analysts. "We compete so broadly with all of these different providers that any one provider entering only makes a difference on the margin," Hastings insisted.
After the US, the next front in the streaming wars will be the international marketplace. Among the new streaming contenders, WarnerMedia has not yet set a timetable for an international roll-out (and has said that in the near term it will continue to sell international streaming rights to its programming), but according to some reports, Apple's service will be available in 100 countries within months of its US launch.
While Disney has not revealed specific plans, it has talked about an international roll-out of Hulu, and it could leverage international assets such as the vast Star India network (another part of the Fox acquisition) in the streaming world.
The studio services will have the advantage of offering globally known brands. But they could also face regulatory hurdles — such as the impending European Commission streaming content quota — and local competition from services such as the UK's BBC/ITV venture BritBox and France's recently launched Canal+ Series.
They may also have to win over more cautious consumers: according to Ampere, SVoD service subscriptions average only 2.28 per household in the UK and just 1.6 in France. What's more, existing streamers have already claimed ground in key parts of the international landscape — most notably Netflix, which has 81 million international subscribers (compared with 58 million in the US) and, in the last quarter, saw nearly five times as many international sign-ups as it did in the US. The company has made a big local production push in Europe and Asia, and is opening its first European production hub in Madrid, where it already makes hit Spanish-language teen drama Elite.
However, even Netflix has had a hard time penetrating potentially massive streaming markets such as China, and the company's business model may not be as effective in some international territories as it has been in the US. But the fact the current streaming leader has established a significant presence in a number of markets should stand it in good stead as competition for the global streaming audience heats up.
"Netflix has worked very hard to maintain that 'first mover' advantage," says Ampere's Cooper of the company's push into the global marketplace. "That's going to be one of the things that DTC services from the likes of Disney and Warner are going to struggle against."