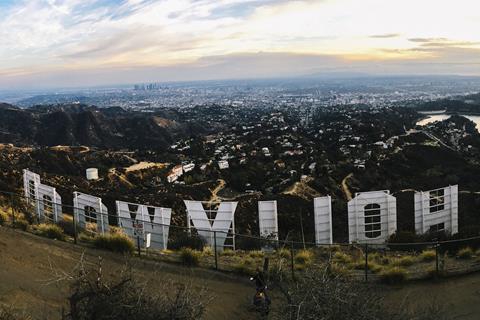 The International Alliance of Theatrical Stage Employees (IATSE) reached a tentative three-year agreement with the US studios over the weekend, averting a potentially devastating strike by below-the-line film and TV workers that had been scheduled to start on Monday.
The deal with Alliance of Motion Picture and Television Producers (AMPTP) on behalf of studios, networks and streamers covers Basic and Videotape Agreements which affects 40,000 film and television workers represented by 13 West Coast IATSE local unions.
Once ratified it would herald new terms for crew members and craftspeople in critical areas like rest periods, meal breaks, wages and what IATSE called "significant" increases in compensation to be paid by new media companies.
Heading into the weekend it looked as if a strike would proceed at 12.01am PT on Monday after the parties failed to reach an agreement on the two agreements and the Area Standards Agreement. Negotiations on that contract are ongoing and affect members in major production hubs like New Mexico, New York, Illinois, Georgia and Louisiana.
At a time when a worker shortage across the United States has given unions extra leverage, Hollywood was bracing itself for the most impactful industrial action since the writers strike of 2007-08. Tens of thousands of union members on the West Coast chapters had voted overwhelmingly to approve industrial action and it is understood many more across other parts of the country were ready to strike in sympathy.
The action would not have impacted IATSE's agreements covering commercials, low budget productions under $15m – that contract is up for renewal in the New Year – and premium networks.
"We went toe-to-toe with some of the richest and most powerful entertainment and tech companies in the world, and we have now reached an agreement with the AMPTP that meets our members' needs," said IATSE international president Dan Loeb, who called the resolution "a Hollywood ending".
Among other things film and TV workers had complained frequently how the work week often ran into the weekend as Fridays and Saturdays became "Fraturday." The new deal will end that and includes:
Achievement of a living wage for the lowest-paid earners;
Improved wages and working conditions for streaming;
Retroactive wage increases of 3% annually;
Increased meal period penalties;
Daily rest periods of 10 hours without exclusions;
Weekend rest periods of 54 hours;
Martin Luther King Jr.'s Birthday Holiday added to schedule; and
Adoption of diversity, equity and inclusion initiatives.
The tentative agreement still needs to be ratified by IATSE members who will be briefed by local leaders early this week. A ratification vote will be held with members casting ballots online using a similar process that was used to conduct the recent strike authorisation vote.
"Our members will see significant improvements, but our employers also will benefit," said Mike Miller VP and motion picture director for IATSE. "This settlement allows pre-production, production and post-production to continue without interruption. Workers should have improved morale and be more alert. Health and safety standards have been upgraded."
Other unions and guilds have been supportive of IATSE. Directors Guild of America president Lesli Linka Glatter said in a statement on Sunday (October 17), "The DGA applauds the conclusion of IATSE's negotiations with the AMPTP. The IATSE took an important stand on quality-of-life and living wage issues, and achieved a strong contract with meaningful improvements for its members. We congratulate IATSE president Matt Loeb and the negotiating committee on their success in advancing the rights of their members."