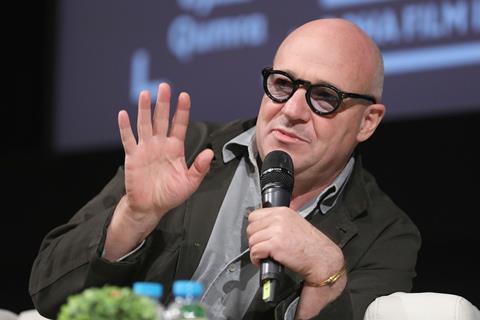 Italian director Gianfranco Rosi will be the guest of honour at this year's edition of the International Documentary Film Festival Amsterdam (IDFA), running November 18 to 29.
The festival will screen all of his past features including Boatman, Below Sea Level, El Sicario, Room 164, the Venice 2013 Golden Lion-winner Sacro GRA and Fire At Sea, which clinched the Golden Bear at the Berlinale in 2016.
The retrospective will also feature his new film Notturno, which world premieres in competition at the Venice Film Festival in September and then heads to Toronto.
Rosi spent three years making Notturno, which explores border areas across the Middle East through what goes on around them at night, travelling to the frontiers of Syria, Iraq, Kurdistan and Lebanon.
"Rosi handles every shot like a jeweller would treat a unique pearl, with great care, patience, and with utmost respect, like a sacred object. Then he puts his pearls into a hidden thread, he keeps on examining the way they are ordered, the dialogue between each one of them and the others," IDFA's artistic director Orwa Nyrabia said of Rosi's filmmaking.
In addition to the retrospective, IDFA will also present a Top 10 of Rosi's favourite films.
IDFA is planning a hybrid physical and virtual event this year as result of the Covid-19 pandemic. It plans to physically screen some 200 films in 15 theares across Amsterdam as well as run three virtual cinemas, showing fims as well as live online events with filmmakers.
IDFA's industry events will take place online from November 16-20.