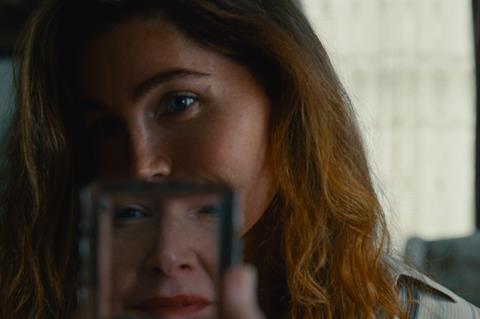 IFC Films has acquired North American rights to Andrea Pallaoro's family drama Monica, starring Trace Lysette and Patricia Clarkson.
The film will receive a theatrical and VOD release at a yet-to-be-determined date, with exclusive streaming on AMC+ to follow.
It is a portrait of a woman returning home for the first time since she was a teenager, where she attempts to reconnect with her mother and heal the wounds of the past.
Lysette became the first openly-transgender actress to headline a Venice Competition film when it debuted on the Lido in September.
"Andrea Pallaoro has created a beautiful, evocative, and deeply emotional cinematic experience, further bolstered by brilliant performances from Trace Lysette and Patricia Clarkson, and we're honored to bring this bold vision to audiences nationwide," said Arianna Bocco, president of IFC Films.
"IFC Films is one of the most respected distribution companies for independent cinema and I'm very excited and grateful to work alongside Arianna and her dedicated and passionate team to bring Monica to audiences all over North America," said Pallaoro.
The film is written by Pallaoro and Orlando Tirado, and produced by Gina Resnick, Christina Dow, Eleonora Granata-Jenkinson and Pallaoro.
The deal for the film was negotiated by IFC Films' head of acquisitions and production Scott Shooman with UTA Independent Film Group on behalf of the filmmakers.
It is a third feature for Italian director Pallaoro, after 2013's Medeas and 2017's Hannah starring Charlotte Rampling.