Chris O'Dowd, Andie MacDowell star in family drama.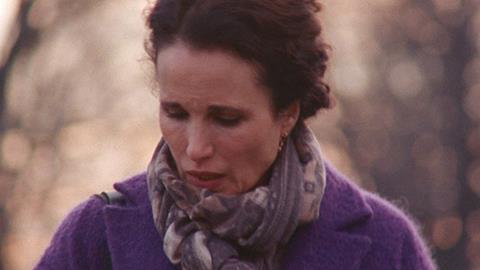 IFC Films has acquired US rights to Russell Harbaugh's Tribeca premiere Love After Love.
Chris O'Dowd and Andie MacDowell star in the tale of a college professor played by MacDowell whose family attempts to deal with the death of her college professor husband, played by Gareth Williams.
The couple's two sons – a successful book editor played by O'Dowd and a struggling artist played by James Adomian – react in wildly different ways as the family lurches towards acceptance. Harbaugh and Eric Mendelsohn wrote the screenplay.
Juliet Rylance and Dree Hemingway also star in Love After Love, a Great Point Media production in association with Secret Engine and Weedon Media.
Lucas Joaquin, Lauren Haber and Michael Prall produced, and the executive producers are Lars Knudsen, Eric Mendelsohn, Robert Halmi and Jim Reeve.

"Love After Love is an elegant and contemplative drama featuring Andie MacDowell at her absolute finest," Sundance Selects/IFC Films co-presidents Jonathan Sehring and Lisa Schwartz said.
"In his first feature film, Russell Harbaugh has shown he can handle complex material with a masterful hand and we're thrilled to be able work with him and his team on the release."

"Love After Love was made by a hungry group of artists obsessed with movies and excited by the risk of attempting something new," Harbaugh said. "I'm proud of what we made and how we made it and thrilled that our work has found a true champion in IFC Films."

IFC Films' Arianna Bocco negotiated the deal with ICM Partners and Great Point Media's Robert Halmi.