EXCLUSIVE: IFC hitches a ride with Film4 Frightfest suspense thriller.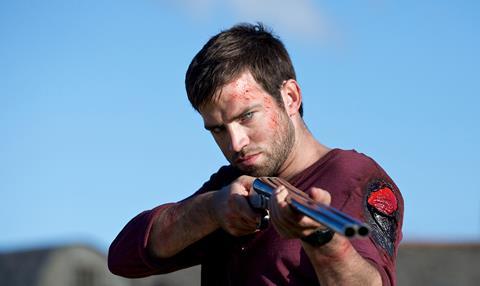 IFC Midnight has finalized a deal for North American rights to writer-director Abner Pastoll's suspense-thriller Road Games.
The Film4 FrightFest title stars Andrew Simpson (Notes On A Scandal), Joséphine de La Baume (Kiss Of The Damned), Frédéric Pierrot (The Returned) and Barbara Crampton (You're Next).
The UK-France co-production was produced by Junyoung Jang (The Host) of London-based February Films and Guillaume Benski (A Long Way From Home) at Superbe Films in Paris. Executive producers are Backup Media, Trigger Films and MCMC.
The story focuses on hitchhikers Jack and Véronique who take refuge with a mysterious older couple in rural France with frightening results.
The deal was negotiated by Arianna Bocco for IFC Midnight with Simon Crowe at SC Films on behalf of the filmmakers.
SC Films International is handling international sales at Berlin.
The film has to date been picked up by Bounty (Australia/NZ), IFC (Latin America), Odeon (Greece), ECS (Middle East), Sandrew Metronome (Scandinavia), G2D (Malaysia & Thai-land), Gate 32 (Airlines) while a deal is reportedly close in South Korea.