Producer Mila Rozanova also updates on other future projects.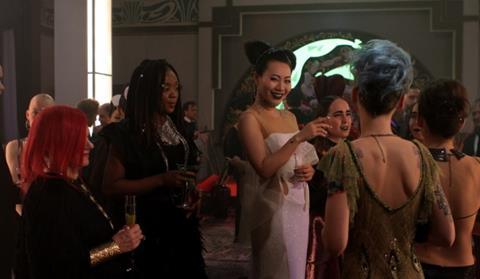 Russian producer Mila Rozanova of New People Film Company has revealed further details of Ivan Tverdovsky's new project Jumpman (which has been selected both for CineMart and for the Berlinale Coproduction Market next month as part of the Rotterdam Berlinale Express).
Rozanova has already attached one coproduction partner to the project, French outfit Arizona (who also partnered on Tvardovsky's previous project Zoology, about a middle-aged woman who grows a tail). Now, she is looking for a second coproducing partner as she seeks to replicate the funding model on Zoology.
Jumpman, due to start shooting this summer, is the story of a young man recently released from a psychiatric clinic who has a rare condition - he feels no pain. He goes to live with his mother but becomes caught up with crime and corruption. His main party trick is to jump in front of cars and then extort money from their drivers. "Because he doesn't feel pain, he can actually do that," Rozanova explained. When he meets a young girl and falls in love, his character changes.
The aim is to shoot the project in Russia. Zoology was sold by New Europe Film Sales but the sales agent for the new project is yet to be confirmed.
Rozanova also gave details of New People's forthcoming sic-fi movie The Draft (pictured above). This started shooting in October but production will last until June. The film is directed by Battle For Sevastopol-helmer Sergey Mokritsky. Rozanova is producing alongside Natalia Mokritskaya. The Draft is adapted from the classic sci-fi novel by Sergey Lukianenko.
Meanwhile, New People's portmanteau film marking the centenary of the Russian Revolution is nearing completion.
Rozanova has revealed that one of the directors involved, Denish Shibaev, is now planning a full-length feature documentary to accompany his contribution. Shibaev's short film Lenin, shot in the Donbass region, is about eccentrics whose passion is restoring Soviet-era monuments. "While he was doing his research, He (Shibaev) found so many amazing characters there that he is also in parallel working on a feature documentary dedicated to this region."
Rozanova will be looking for European partners to come on board Shibaev's film at the post-production stage.