Participants to receive $10,000 in services, and mentorship.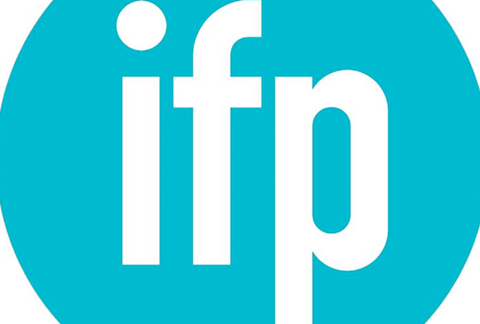 The Independent Filmmaker Project (IFP) has announced the 10 projects selected for the third annual Screen Forward Labs running in New York from April 24-28.
The IFP's year-long fellowship for content creators with serialised projects provides participants with $10,000 worth of services and a comprehensive mentorship to bring their projects to fruition.
The Screen Forward Labs will culminate with all projects pitching to investors, distributors, tech companies and network executives at IFP Film Week 2017.
The 2017 Screen Forward Episodic Lab fellows are: Aeris by creator, director and producer Lukas Huffman, co-producer Amy Zhang and executive producer Shin Campos; Anamnesis by co-creators, directors, writers, producers and editors Alex Calleros and Michael Tucker, producer Ryan McDuffie and executive producers Jeremy Norris and Patrick Norris; Angry Black Women from creators, writers and executive producers Dahéli Hall and HaJ and director Angie Browne; and Camp Abercorn by creator, director, writer and producer Jeffrey Simon, writers and producers Matthew Andrews and Meg Grgurich and executive producer Brad Leland.
The roster includes: Cinematic Campfire Poetry from creator-producer Max Rothman, directors Guilherme and Iuri Araujo, Tess Martin, Neely Goniodsky, Jon Boutin and Robin Vouters and Alicja Jasina; Cleaner Daze from creator, director, writer, executive producer and editor Tess Sweet, writer Daniel Gambelin and producer Cheryl Isaacson; and The Gentrifiers from creator, director, writer, producer Jared Goodman and writer Phil Aceto.
Rounding out the list are: Same Sex from creator, director, writer, producer Sophie Webb and story editor and producer Amelia Roper; Trip from creator, writer and director Nick Borenstein and producer Brady Leifer; and Utilities Not Included from creators, writers, producers and executive producers Brian Petersen and Jess Mazza, director-DP Rashan Castro and directors Tricia Cramer, Josh Deane, Kristen Garris, Amanda Reyes, David Rosfeld, Jesse White, and writer-executive producers Chris Insana and Robert Moxley.
"We are thrilled that IFP's mission to support risk-taking creators now extends to episodic storytelling," IFP's executive director Joana Vicente said. "With over 70% diverse voices represented in this year's slate, we look forward to sharing these incredible series with industry leaders who can help further amplify their bold and provocative works."