Theatres to be added across UK and other European markets.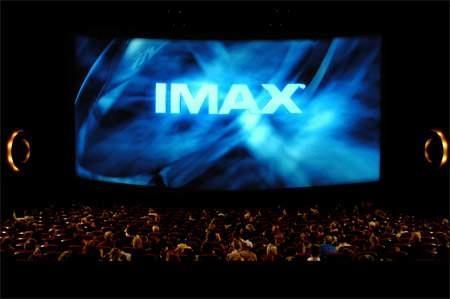 IMAX Corporation has announced an expansion of its partnership with Cineworld Group for an additional five IMAX theatres.
Under the terms of the agreement, revealed today at the CineEurope Conference in Barcelona, the theatres will be installed in new multiplexes in the UK and across other European markets.
The companies also confirmed, under a previous agreement, that an IMAX theatre will be added at Cineworld's new, flagship complex in Plymouth, England.
The latest deal brings Cineworld's total IMAX theatres to 40, bolstering the exhibitor's position as the largest IMAX exhibitor in Europe.
"Since 2012, the Group has nearly tripled its IMAX footprint and we're delighted that they continue to expand with us," said Andrew Cripps, president of international and EVP, IMAX Corporation.
"With an IMAX presence that spans eight countries, both in developed markets such as the UK and emerging markets such as Romania under the Group's Cinema City brand, Cineworld's IMAX success is a testament to the fact that cinemagoers across diverse economic and geographic boundaries are willing to pay a premium for the best-quality experience."
As of March 31, there were 1,066 IMAX theatres (952 commercial multiplexes, 17 commercial destinations and 97 institutions) in 68 countries.
Dolby Atmos
Also announced at CineEurope today, Dolby Laboratories and Cineworld announced plans to introduce up to 50 Dolby Atmos screens, planned for installation throughout 2016 and into 2017.
The planned Dolby Atmos screens will be installed across the UK, Central, Eastern Europe (CEE) and Israel.
Dolby Atmos places and moves sounds anywhere in the movie theatre, including overhead, in a bid to provide a more immersive experience.To date, Dolby Atmos has been installed or committed in more than 600 screens across EMEA and more than 1,800 globally.