IMAX will exclusively premiere the first two episodes of Marvel's The Inhumans in 2017 as it seeks to expand programming beyond traditional blockbuster corridors.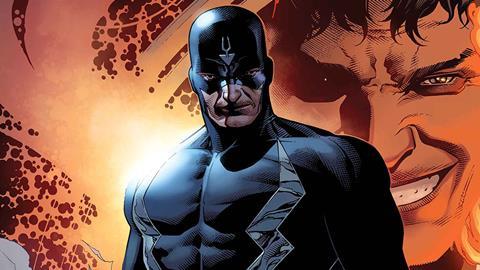 In an unprecedented arrangement, the large-screen pioneer will debut a version of the first two episodes of the upcoming ABC series from Marvel Television for two weeks in its worldwide theatres at the start of September 2017.
The deal marks the company's first foray as a financing participant in a TV pilot and series and is the first time a live-action television series will launch this way.
ABC, IMAX and Marvel Television intend to create a joint marketing and promotion plan for the series across their platforms, which would also be the first cross-platform marketing launch of a television series.
Marvel's The Inhumans is based on a race of superhumans first introduced in Marvel Comics by Stan Lee and Jack Kirby in 1965.
The series will explore the hitherto untold story of Black Bolt and the royal family and is being produced in conjunction with ABC Studios and will film entirely on IMAX digital cameras.
After the IMAX window, ABC will launch the weekly series next autumn with additional exclusive content that will be available only on the network.
"This unprecedented alliance represents a bold, innovative approach to launching great TV content for a worldwide audience," said Ben Sherwood, co-chairman, Disney Media Networks and president, Disney|ABC Television Group. "It highlights Disney|ABC's unrelenting commitment to finding new and creative ways to showcasing our very best programming and increasing global engagement and reach."
"This first-of-its-kind multi-platform production, distribution and marketing agreement brings together Marvel Television's unique brand of entertainment, ABC's unparalleled audience and IMAX's brand and global fanboy demographic," said IMAX CEO Rich Gelfond.
"It also takes our decades-long relationship with The Walt Disney Company to a whole new level, jointly breaking new ground in the industry. We are confident our exhibition partners will be excited to work with us on this innovative launch of a series across the IMAX network."
"We're happy to see this unique deal come together, working with our partners," said Dan Buckley, president, Marvel Television, publishing & brand. "In an ever-changing world of distribution and consumption, it's very exciting to be part of a ground-breaking initiative that takes us to the forefront of this evolution."
Back in April Disney put Marvel Studios' Inhumans feature project on the backburner when it pulled the project from its July 2019 slot.