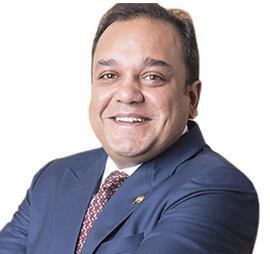 India's Essel Group, the largest investor in Zee Entertainment Enterprises, has sold an 11% stake in the media and entertainment group to Invesco Oppenheimer Developing Markets Fund.
Indian media reported that a consortium including Comcast, James Murdoch's Lupa Systems and Blackstone Group had made an offer for a controlling stake in Zee earlier this week. Other suitors since Essel put a 20% stake in Zee on the block in November 2018 have reportedly included Sony Networks, Tencent and Alibaba.
The Invesco Oppenheimer fund has been an investor in Zee since 2002 and with the additional stake now holds 18.7% in the Indian media giant.
"We started out with the intention of selling 20% stake in Zee and 9% is still on the table," Zee managing director and CEO, Punit Goenka, told India's Economic Times. "There are people who are approaching us and engaging with us."
Justin Leverenz, portfolio manager at the Invesco Oppenheimer fund, told the Economic Times: "This additional financial investment underscores our continued confidence in management's ability to deliver long-term growth and financial returns. The sound fundamentals of Zee make this a highly compelling transaction for investors in the fund."
Essel announced last year that it planned to sell half of its 42% stake in Zee in an attempt to reduce the parent company's debt, which totalled $2.4bn on a market valuation of $2.7bn and has a repayment deadline of September 30.
Launched in 1992 by Subhash Chandra, Zee is one of India's biggest broadcast groups with dozens of channels in India and international markets across different language groups. It also operates the Zee5 streaming platform, which is available globally, excluding the US where Zee has a contract with Dish Networks.
Zee is also involved in the production and distribution of Indian feature films, with recent titles including Secret Superstar, starring Aamir Khan, Rustom, with Akshay Kumar, and Iranian director Majid Majidi's first Hindi-language film Beyond The Clouds.