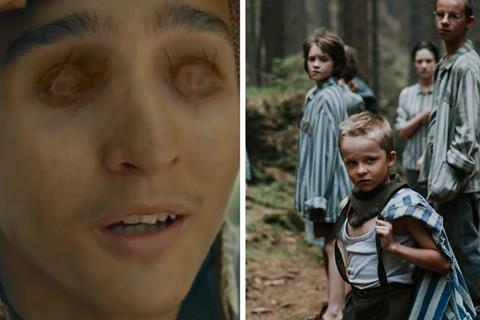 Indiecan Entertainment has acquired US and Canadian rights to genre films Girl With No Mouth from Baskin director Can Evrenol and Fantastic Fest selection Werewolf.

Girl With No Mouth follows children deformed by a toxic explosion who embark on an adventure in a war-torn post-apocalyptic region.
Turkish director Evrenol's Baskin was a favourite when it premiered in Toronto Midnight Madness in 2015. His 2017 horror Housewife is currently playing on the genre platform Shudder.
Adrian Panek's Polish horror Werewolf was an official selection at Fantastic Fest 2018 and centres on a group of children liberated from a Nazi concentration camp who must overcome hunger, thirst and vicious attack dogs in abandoned mansion in the forest.
Indiecan CEO Avi Federgreen and Unstable Ground's Justin McConnell brokered the deal for Girl With No Mouth with producer Muge Buyuktalas and Evrenol with the assistance of XYZ Films.
Federgreen, Media Move's Justyna Koronkiewicz and McConnell negotiated the Werewolf acquisition.
Among Indiecan's 2020 release slate is Alex Chung's Toronto After Dark award-winning martial arts action film Contracts.
"There is so much excellent genre material being made around the world that don't always find an audience in North America, and we hope Indiecan can continue to bring films like these to viewers going forward," said Federgreen.