Film insiders are grappling with the potential ramifications of Netflix's deal announced on Monday for the Brad Pitt starrer that Screen understands is in the $70m range.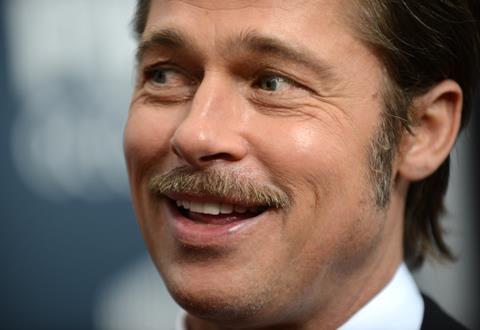 The general consensus is the streaming giant offered the clearest evidence yet of its ability to fully finance studio-level budgets with A-list talent in pursuit of more subscribers.
Yet opinion is divided on whether the War Machine arrangement will turn out to be an ally or an enemy for the business in its current iteration.
The studios are watching closely. The project could have ended up at a US major had New Regency and RatPac proceeded with the Afghan War satire under their three-year production deal with Pitt and Dede Gardner's Plan B.
New Regency co-financed Plan B's 12 Years A Slave but along with Ratpac passed on War Machine, an adaptation of the late Michael Hastings' non-fiction book, The Operators: The Wild And Terrifying Inside Story Of America's War In Afghanistan.
David Michôd of Animal Kingdom fame will direct Pitt as a character modelled on Stanley McChrystal, the retired general and former commander of US troops in Afghanistan profiled in the book.
The tome is said to be edgy and therefore likely to fall outside the comfort zone of certain US majors. Yet Netflix swooped, committing to a budget Screen has learned is in the $70m range.
The digital titan declined to comment on numbers, although in light of its recent buys on Beasts Of No Nation, Jadotville and Ricky Gervais' Special Correspondents, the sense is it is enabling talent to flex their creative claws in refreshing new ways.
Pitt does not need the streaming giant to increase his global popularity, although his appeal will not suffer when Netflix's expanding global network means it could stream War Machine into well over 100million households in late 2016.
According to one executive there is no reason why the star and other in-demand talent who partner with Netflix or similar platforms – Amazon Studios being the most obvious example at this stage – will not continue to engage with the studios for many years to come.
The War Machine deal, the executive said, just gives the A-lister another outlet. For Netflix it represents a chance to boost the original movies pipeline and increase appeal to subscribers as it rolls out its global service.
It can now offer an original Brad Pitt film directly to customers in their homes, in concert with what will be a limited theatrical run. CAA brokered the deal and its agents will be eager to see how War Machine slots into the evolving distribution landscape.
As matters stand there is deep concern among international buyers, the backbone of an independent model that for years has been predicated on a willingness to finance projects that the culturally conservative studio system has eschewed.
These players now face a fabulously wealthy rival in their bid to nurture daring fare. Simply put, they face the fight of their lives to compete with the deep pockets of Netflix.
The streaming service is prepared to match studio-level production budgets or plonk down MG's that have become inflated because Netflix does not pay royalties and needs to make a splash up front to buy producers out of their upside.
This could drive up prices across the board. Sales agents have already begun to engage with Netflix in cases where they believe they have an appropriate package.
One executive with extensive contacts in the international business said buyers passed on War Machine before Cannes because the budget was too high.
Similarly, it is understood international distributors responded positively and made serious offers in Cannes on Merced Media and PalmStar's Kevin James action comedy The True Memoirs Of An International Assassin.
Good Universe was on board briefly as sales agent before the financiers reportedly began talks with Netflix on a worldwide deal that is yet to be confirmed.
Producers and financiers who spoke to Screen said these independent buyers, many of whom have prospered in the international arena for years, need to adapt quickly.
Whether that means moving into production, cutting output deals with equity-backed producers in the US and other parts as a way of boosting the value of their pipelines or another strategy remains to be seen.
What is clear is Netflix is not going away and War Machine could be the tip of the iceberg.