Ukrainian director faces 20 years in jail despite retraction of key witness testimony.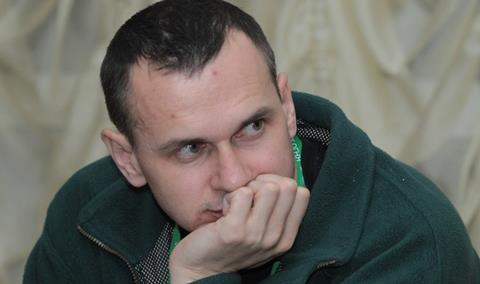 European filmmakers including Mike Leigh, Agnieszka Holland, Stephen Daldry and Wim Wenders have penned a new letter to Russian authorities calling for the immediate and unconditional release of detained Ukrainian filmmaker Oleg Sentsov.
The letter also asks for the safety of Sentsov to be assured and for an investigation to be launched into circumstances surrounding the acquisition of witness testimony.
On July 31, crucial prosecution witness Hennady Afanasyev retracted his statement, claiming: "All testimony was given under pressure and duress".
Despite this development, the charges are being upheld and the trial is set to continue.
The European Film Academy (EFA) board previously penned a letter to authorities fourteen months ago.
Sentsov, originally arrested in May 2014, is accused of plotting terrorist acts in Crimea.