Mission: Impossible - Rogue Nation ranks third.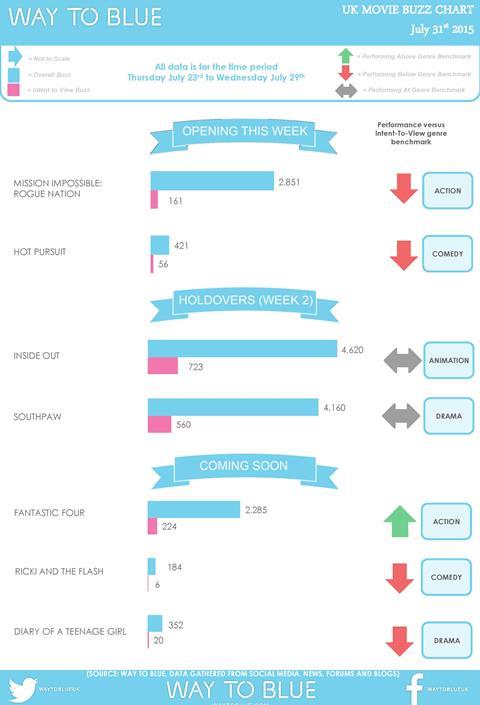 Pixar's Inside Out scored the most mentions in this week's buzz chart, according to social media analysis firm Way To Blue.
During its first week of release, the critically acclaimed animation - centred on the emotions in a young girl's head - generated more than 4,600 comments from July 23-29 across social media, news, forums and blogs.
Of those comments, 16% expressed intent to view, meaning they would look to see the film in the cinema.
Coming in second was boxing drama Southpaw, starring Jake Gyllenhaal, which generated 4,160 comments (13.5% ItV) over its first week of release.
Coming out this weekend, Mission: Impossible – Rogue Nation ranked third with just over 2,850 comments but less than 6% expressing intent to view the Tom Cruise action sequel.
Of the films coming soon, superhero reboot Fantastic Four led the pack with nearly 2,300 comments (10% ItV).